Florida Gators 2023 SEC football schedule released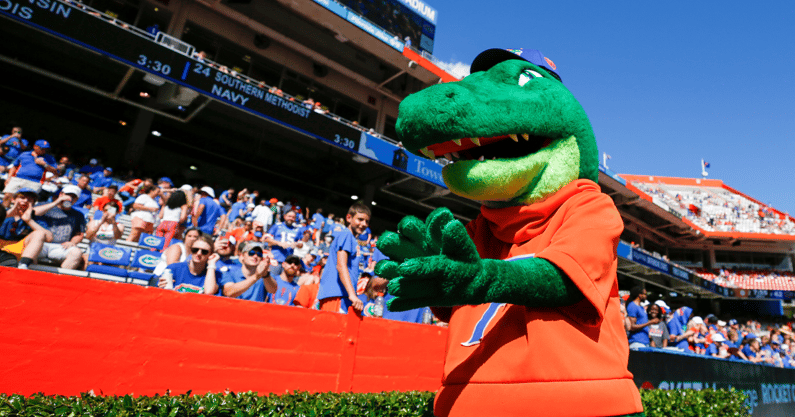 GAINESVILLE, Fla. — The Florida Gators 2023 football schedule is here. Tuesday night the Southeastern Conference released the dates for the entire 2023 conference schedule. Times and television networks will be announced at a later date.
The Gators' already had dates for their non-conference schedule. Florida will kick off the new season west of the Mississippi for the first time since 2017 when they played Michigan at Cowboy Stadium in Arlington, Texas. The Gators and Utes played an instant classic to start the 2022 season, with Florida pulling off a 29-26 upset victory. Florida returns the trip to start the 2023 season.
The Gators will be back home in week two to take on McNeese. The game will mark the first-ever matchup between the Gators and the Cowboys, an FCS program that competes in the Southland Conference. They will be paid $500,000 for the game.
The Gators will open conference play in week three against the Tennessee Volunteers. It's the first time since 2017 that Florida will open SEC play against Tennessee. Florida's two SEC West opponents are Arkansas (Nov. 4) and LSU (Nov. 11) The Gators will have an open date prior to their matchup with Georgia in Jacksonville.
Florida will have another first in week four when they host Charlotte. The game will serve as a homecoming for Charolette Athletic Director, Mike Hill. Hill spent nearly 25 years with the University of Florida. He spent his last six years there as the Gators' Executive Associate Athletics Director for External Affairs. As a primary advisor to the Director of Athletics, he helped lead a number of head coaching searches and served as the direct supervisor for men's basketball and men's tennis. He was also on the administrative fundraising team that developed strategies, cultivated donors, and secured major gifts.
Rounding out the Gators' non-conference schedule is the annual matchup with Florida State to camp the season on November 25.
Florida Gators 2023 football schedule
| Date | Opponent | Location |
| --- | --- | --- |
| September 2 | Utah Utes | Salt Lake City |
| September 9 | McNeese State Cowboys | Gainesville |
| September 16 | Tennessee Volunteers | Gainesville |
| September 23 | Charlotte 49ers | Gainesville |
| September 30 | Kentucky Wildcats | Lexington |
| October 7 | Vanderbilt | Gainesville |
| October 14 | South Carolina | Columbia |
| October 28 | Georgia Bulldogs | Jacksonville |
| November 4 | Arkansas | Gainesville |
| November 11 | LSU | Baton Rouge |
| November 18 | Missouri | Columbia |
| November 25 | Florida State Seminoles | Gainesville |