JUCO RB Ja'Kobi Jackson signs with Florida Gators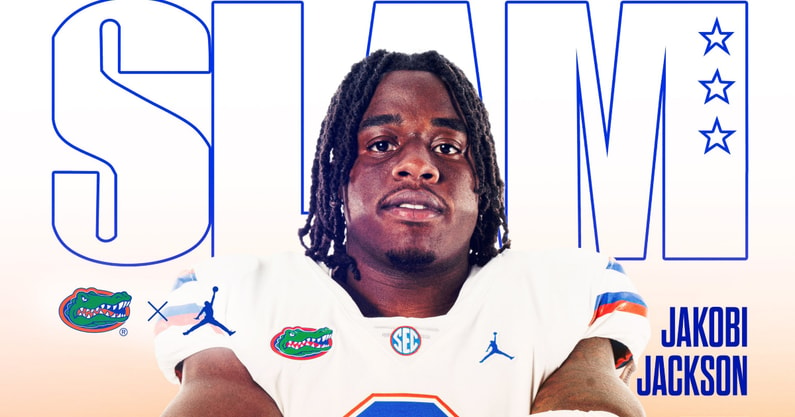 GAINESVILLE, Fla. — The Florida has announced the signing of JUCO transfer Ja'Kobi Jackson, giving the Gators an even stronger running back room for 2023.
Jackson joins a Florida backfield that includes Montrell Johnson Jr., Trevor Etienne, Cam Carroll and Treyaun Webb. UF now has five running backs on scholarship.
Jackson is expected to compete for playing time at the position and provide another weapon for the Gators on offense, along with being a big asset on special teams.
The transfer to UF will be homecoming for the 6-foot, 210-pound Jackson, who is from Pensacola, Florida. He has two years of eligibility remaining with the Gators.
Ja'Kobi Jackson spent the past three seasons Coahoma Community College, rushing 276 times for 1,390 yards and 14 touchdowns with 14 receptions for 115 yards and two touchdowns in 20 games played.
He entered the transfer portal after the 2022 season and had been committed to Charleston Southern until Wednesday, when backed off that pledge to flip to UF.
Jackson made a visit to Gainesville on Wednesday and was offered by the staff during his trip. He officially signed with the school Thursday after submitting his transcript.
Florida running backs coach Jabbar Juluke was asked in the spring about the possibility of the staff pursuing a fifth scholarship running back this offseason.
"If it's the right fit, you know. We're not going to just take a guy just to say that we're taking a guy," Juluke said. "We want to make sure that it's a right fit that comes about. But we normally have five scholarship running backs, that's true. So, we just want to go out there and put the best foot forward whoever that may be."
The Gators also hosted former Houston running back Alton McCaskill for an official visit May 6, but he committed to Colorado on May 16.