SEC announces home and road schedules for Gators, others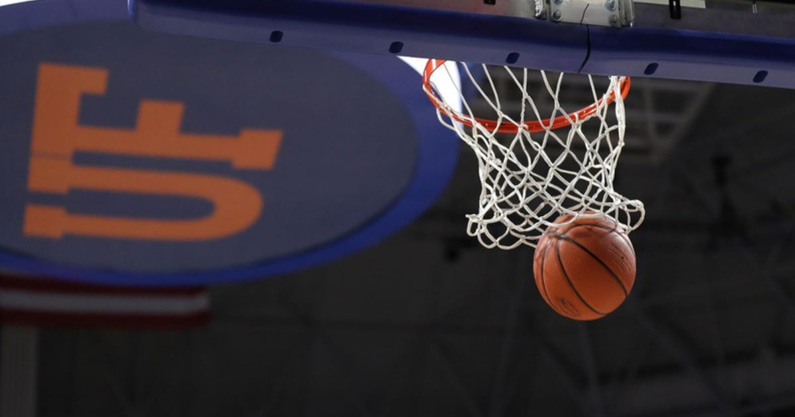 The Southeastern Conference announced the home and road pairings for the Florida Gators men's basketball team and the rest of the conference for the 2022-23 season on Wednesday.
For coach Todd Golden and the Gators, they're paired for a home-and-home series each year with Georgia, Kentucky and Vanderbilt. This season, the Gators will play a home-and-home series against LSU and Texas A&M as well.
Florida forward Alex Fudge will get the opportunity to return to Baton Rouge just one season after transferring from LSU. UF hosts Ole Miss, Missouri, South Carolina and Tennessee in the Stephen C. O'Connell Center.
The Gators will hit the road against Alabama, Arkansas, Auburn and Mississippi State. The SEC has yet to announce times and dates for these matchups.
What Florida's schedule looks like so far
Outside of the SEC matchups, just a few dates have been announced for the Gators for the upcoming season.
Florida will travel to Portland, Oregon, from Nov. 24-27 for the Phil Knight Legacy event alongside Duke, Gonzaga, Oregon State, Portland State, Purdue, West Virginia and Xavier.
On Dec. 7, the Gators will host UConn to finish off a home-and-home series against the Huskies.
UF sets off to Charlotte for the first annual Jumpman Invitational from Dec. 20-21 and will face Oklahoma. The Sooners and the Gators faced off in last season's SEC/Big 12 challenge in Norman, where the Sooners found a 74-67 victory.
In this season's SEC/Big 12 challenge, Florida will travel to Manhattan, Kansas, to take on the Kansas State Wildcats on Jan. 28.
Stay tuned to Gators Online.