SOCIAL SLANT: Gator Nation thanks Mick Hubert for the memories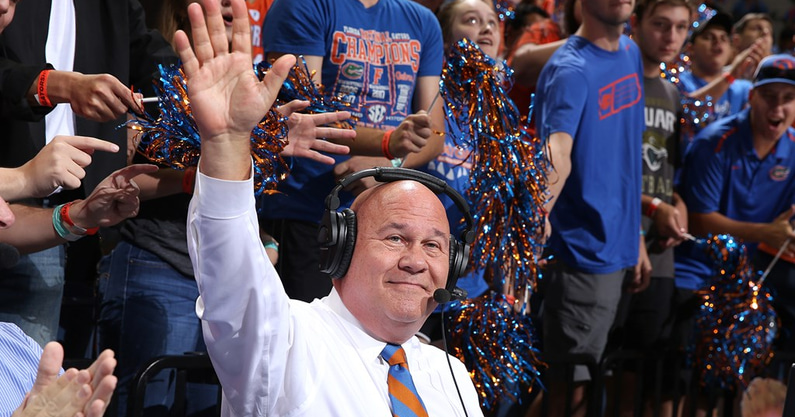 Gator Nation took to social media to thank Mick Hubert for the memories after he announced his retirement on Thursday.
Hubert has been the voice of the Gators for the past 33 years. The UF baseball series against South Carolina this weekend will be the last time Hubert calls a game for Florida.
"That's going to be it," Mick Hubert told Scott Carter of FloridaGators.com. "This wasn't the end of a five-year plan. I don't know if I can explain how I knew, but I knew. I had been considering this for a little while. I just had to do some praying about it and enjoy every game."
Hubert has called every UF football game since the 1989 season opener, including all three national championships and all eight SEC titles (plus 1990). He was also on the call for both NCAA championships in basketball and the Gators' victory in the 2017 College World Series victory in Omaha.
"You could feel his passion," former UF athletic director Jeremy Foley said of Hubert. "He wasn't just calling that as a play-by-play guy. He was calling it as a Gator. That's the magic he brought to a Gator broadcast."
Socia media reactions to Mick Hubert signing off
The Twitter tributes to Hubert on Thursday included former football coach Steve Spurrier, Florida athletic Scott Stricklin, former UF associate AD Mike Hill, multiple media members and countless Gator fans.