Twelve Gators commits to lace up the cleats in All-American games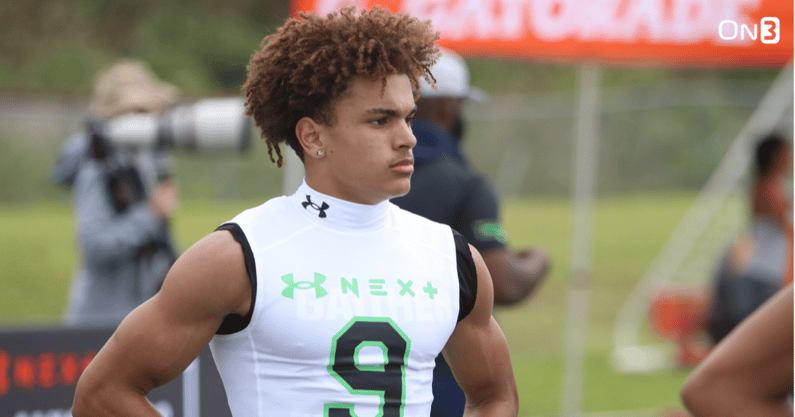 On Wednesday afternoon, the official rosters for the Under Armour All-America Game were released to the media. The game is scheduled for Jan. 3 on ESPN, but practices start Dec. 30. Media day is scheduled for the day prior, so it will be a jam-packed week in Orlando.
As it stands today, 10 Florida commits are slated to be present in Central Florida. Two additional commits, running back Treyaun Webb and defensive lineman Kamran James, will be in San Antonio for the All-American Bowl. Both prospects are locked in with the Gators and expected to become mid-year enrollees.
However, much of the attention will be centered on those in the Sunshine State.
The majority of the defensive back class be present, highlighted by Tampa native Dijon Johnson, who was previously teamed up with Ohio State. Fellow cornerbacks Ja'Keem Jackson and Sharif Denson and safety Jordan Castell will be lacing up the cleats on the national stage as well.
One prospect I'm very eager to see compete that week is Gators wide receiver commit Eugene Wilson III. He will be looking to build early chemistry with quarterback Jaden Rashada. That could ultimately be a special connection for years to come.
Wilson, a top-40 prospect with On3 was injured for a portion of this season, but when he is healthy, man, there might not be a more dynamic slot in the 2023 class. He was extremely productive as a senior and is always one missed tackle away from six points.
Wilson is already viewed as one of the premier playmakers with On3. With a strong week, however, we could see him inch closer to five-star territory.
The Gators will be well represented in the trenches
Offensive lineman Roderick Kearney, a former FSU commit, will be looking to improve his ranking even more. With On3, he is the No. 5-ranked interior offensive lineman and No. 70-ranked prospect overall.
IMG Academy product Knijeah Harris, another commit along the offensive front, will also be competing throughout the week. I believe he is still underrated and one of the better run blockers in the class, projecting best at center. A strong showing will likely earn him a fourth star on the network.
Rounding out the list for the Gators are defensive linemen Kelby Collins and Will Norman.
Collins, who turned down the Crimson Tide and committed to UF over the summer, is the Gators' highest-ranked commit according to the On3 Consensus. Alabama was still on his radar late, but the top-100 prospect stayed true to his word and signed with UF.
As for Norman, who previously attended IMG Academy before returning home in New Jersey, he is one of the commits I haven't seen much of. He was ineligible for some games after transferring, and due to living across the country, it's not often when we get to watch him play.
All in all, if you are a Gators fan, catching one of the practices or watching the games is a must. It's not often when you have this many commits participating in All-American games.
Stay tuned to Gators Online.