ACC adopts plan for success-based weighted revenue sharing; TV terms remain same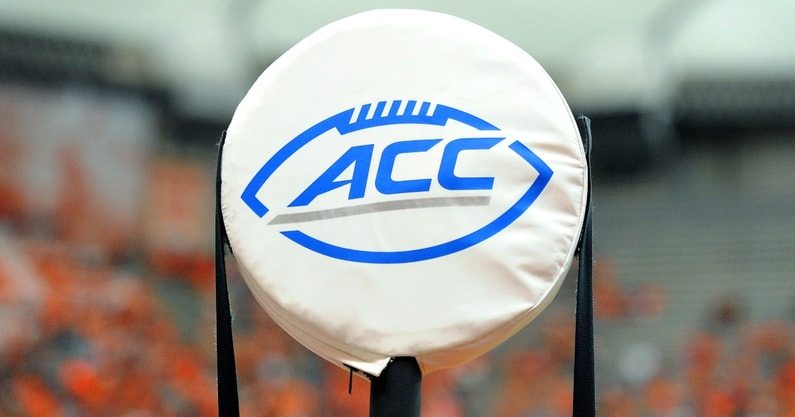 It's not everything administrators from Florida State and some other schools were pushing for, but the Atlantic Coast Conference is moving forward with a plan for uneven revenue sharing, which could help some programs shrink the financial gap with the Big Ten and Southeastern Conference.
After a year of research and some contentious discussions last week at the ACC's spring meetings in Amelia Island, the conference's Board of Directors voted Wednesday to move forward with a "success incentive initiative," which would provide extra revenue for schools that accomplish revenue-generating objectives, such as making the College Football Playoff and NCAA Tournament.
In the past, all schools in the league have shared those revenues equally.
As it stands right now, schools in the ACC will soon be receiving $30 million to $40 million less each year than programs in the SEC and Big Ten. It's an issue that has led at least seven schools in the conference to discuss options for the future, and it's unclear how much of a dent the ACC's new plan will put in that disparity.
The exact formulas have not yet been determined, according to a release from the ACC, but the plan is scheduled to go into effect for the 2024-25 academic year, which also will mark the first year of the expanded College Football Playoff.
During last week's ACC meetings, Florida State athletics director Michael Alford described the merit-based distribution concept as a "step in the right direction." But he also has made it clear that FSU's leadership would like to see the league's television contract also be distributed on a weighted basis, with the schools that draw the largest TV ratings receiving the greatest revenue.
That has not been approved by the ACC Board of Directors, and sources have told Warchant that several other schools in the conference have been unwilling to seriously consider that approach.
*ALSO SEE: Ira Schoffel: Florida State is ready to lead charge, but who will go along? And to what lengths?
*** Sign up for premium access to Warchant.com and the On3 Network for only $29.99. ***
Here is Wednesday's release from the ACC:
The Atlantic Coast Conference Board of Directors today announced that it has endorsed a success incentive initiative that will begin during the 2024-25 academic year. The decision follows analysis and discussions that have occurred throughout the past year.
The specifics of the plan are in progress and will be solidified in the coming months. Under this initiative, the implementation of the success incentives will come solely from the performance of teams in revenue generating postseason competition. All other revenues will continue to be equally shared as currently outlined.
"The ACC Board of Directors continues to be committed to exploring all potential opportunities that will result in additional revenues and resources for the conference," said ACC Board of Directors Chair and Duke University President Vincent E. Price. "Today's decision provides a path to reward athletic success while also distributing additional revenue to the full membership."
"Today's endorsement follows significant and meaningful conversations by the ACC Board of Directors," said ACC Commissioner Jim Phillips, Ph.D. "To be certain, I applaud their thoughtfulness and continued commitment to working collectively. As we've communicated consistently, we remain dedicated to exploring all options to enhance support for our member institutions and their student-athletes."
Talk about this story with other die-hard FSU football fans on the Tribal Council.