Florida State women's hoops star Ta'Niya Latson will miss NCAA Tournament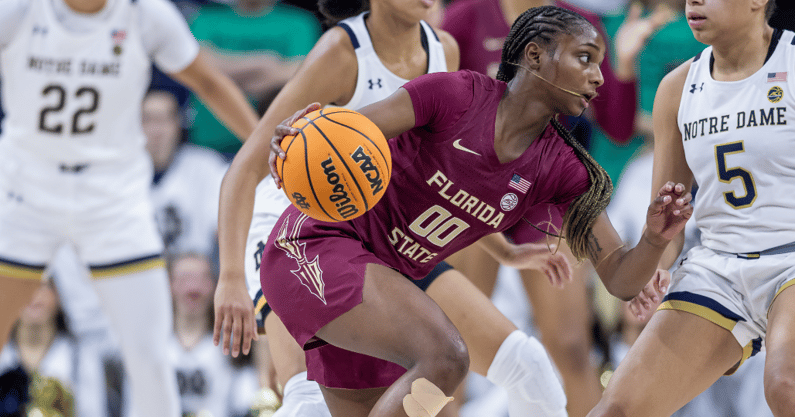 One of the best individual seasons in Florida State women's basketball history has come to a premature conclusion.
Freshman phenom Ta'Niya Latson, who was named an Honorable Mention All-American this week by the Associated Press and the United State Basketball Writers Association, will miss the NCAA Tournament, FSU announced on Thursday morning.
Latson missed the Seminoles ACC Tournament game against Wake Forest earlier this month due to injury.
"Upon further medical evaluation, Florida State Women's Basketball freshman guard Ta'Niya Latson will miss the upcoming NCAA Women's Basketball Tournament," the university announced.
*** Sign up for premium access to Warchant.com and the On3 Network for only $29.99. ***
Latson, who was named the national Freshman of the Year by The Athletic, scored at least 10 points in 29 of 31 games this season. She leads the ACC with 21.3 points per game, while also averaging 4.5 rebounds and 2.9 assists.
Florida State also announced Thursday that sophomore guard O'Mariah Gordon will miss the NCAA Tournament as well. The specifics of the players' injuries were not revealed.
Gordon ranks fifth on the team in scoring with 6.9 points per game.
The No. 7 seed Seminoles will take on No. 10 Georgia in the first round of the tournament on Friday in Iowa City. Tipoff is scheduled for 1:30 p.m. ET on ESPN2.
***Talk about this story with other die-hard FSU Basketball fans on our Seminole Hoops Message Board.***