Countdown to Kickoff: 100 days - what happens for Georgia between now and then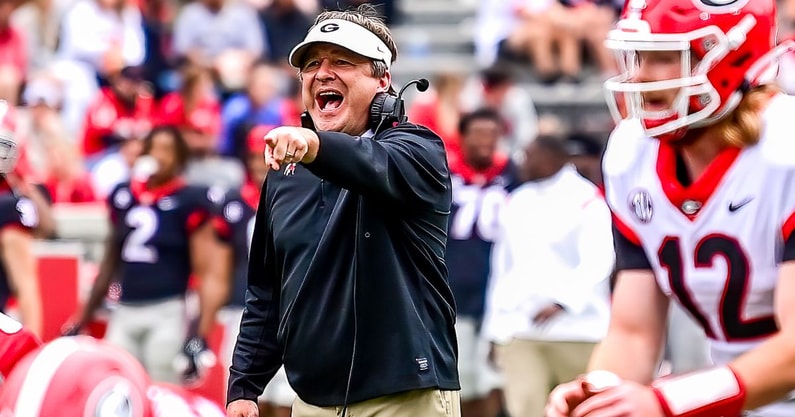 We're at the 100 day mark for College Football with Georgia set to tee it up September 2nd between the hedges at Sanford Stadium against UT-Martin. Yes, I know it feels far away, but time will fly by – at least I hope so – and before you know it, the Bulldogs will be back in action.
Between now and then though, there's a couple of important steps along the way…
SEC Spring Meetings: First up, Kirby Smart, Josh Brooks and Jere Morehead – among others from UGA – will head down to Destin, Fla. next week for SEC Spring Meetings. There we're expecting to hear some sort of update from Commissioner Greg Sankey on the future of the conference – specifically scheduling for football. Smart is expected to take the podium for a brief press conference there as well.
Freshmen Report: Come late May and early June, the final eight signees from Georgia's Class of 2023 will arrive in Athens. Highlighted by top-100 overall recruit Troy Bowles, five four-stars and a trio of three-stars will step foot on campus.
They'll join the 18 early enrollees that were on campus this spring including four five-stars (Damon Wilson, Jordan Hall, Raylen Wilson and Monroe Freeling). Georgia's Class of 2023 ranks No. 2 in the country behind only Alabama.
Summer Workouts / 7-on-7: Here comes the fun, players hitting the football field. Scott Sinclair makes his money as Director of Strength & Conditioning putting the Bulldogs through hell on the hot summer days. Responsibility also falls on the players to get work in on their own with quarterbacks expected to guide guys through 7-on-7 drills without the coaches there.
SEC Media Days: Kirby Smart takes the podium in Nashville at SEC Media Days on Tuesday, July 18th. He speaks the same day as Auburn's Hugh Freeze, Mississippi State's Zach Arnett and Vanderbilt's Clark Lea. Georgia will also bring a couple of players with them for the event that acts as a symbolic start to the season across the Southeast.
All 14 head coaches – plus the commissioner – will speak across the event's four days (July 17-20) at the Grand Hyatt in downtown Music City. It's the first time the event has been held in Nashville and third time it's been outside of Birmingham.
Fall Camp: The rubber meets the road in early August as Georgia players report for fall camp. They'll stay at the Georgia Center as a team in a confined area. That allows them to focus in on just football, and this is when Kirby Smart and company will decide the position battles and shape the identity of their team.
Look for Carson Beck and Brock Vandagriff to steal headlines with the ongoing quarterback competition on offense while the starting spot at cornerback is certainly up for grabs on the defense.