WATCH: New Georgia TE pledge Jaden Reddell junior highlights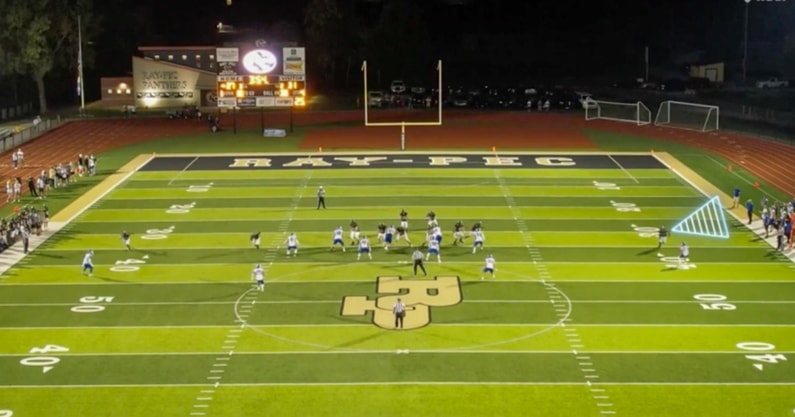 The 2024 recruiting trail has been owned by Georgia thus far and it is showing now signs of letting up. The Bulldogs landed nation's No. 1 tight end in the On300 on Wednesday when Jaden Reddell made the call.
He chose UGA over the likes of Tennessee, Alabama, and a host of other programs. At 6-foot-4 230 pounds, the Missouri native is the nations No. 49 overall prospect and No. 2 tight end per the On3 Industry Ranking, a weighted average that takes into account rankings from all four recruiting coverage outlets.
The On3 in-house rankings, however, have Reddell ranked No. 22 overall and No. 2 at his position. His junior highlights show why.
His commitment gives UGA three in as many days and four since May 15 when the nation's No. 1 prospect, five-star quarterback Dylan Raiola, jumped on board. Reddell and Raiola were on UGA's campus this past weekend for an unofficial visit.
Reddell On3 Evaluation…
"Gifted pass-catcher with wide receiver skills and athleticism in a tight end's body. Measured at around 6-foot-4, 230 pounds in the spring prior to his senior season. Has plus length and a big frame with 34-inch arms and 10-inch hands. Highly proficient as a receiving threat. Has some of the best ball skills in the 2024 cycle, regardless of position. Naturally plucks the ball out of the air and effortlessly tracks the ball over his shoulder, making difficult grabs look routine. Uses his strong hands, coordination and understanding of body positioning to consistently come down with contested catches in jump ball situations. Runs very well and has a unique long stride that aids in pulling away once in the open field. Can be a bully after the catch, using a stiff arm to neutralize defenders. Very productive as a junior, catching 49 passes for 1,002 yards and 12 touchdowns in 10 games. Primarily lines up as a wide receiver for his high school team. Will need to develop as a blocker in order to be an every down tight end as he moves up in level of play. Has also played basketball, showing some athleticism on the hardwood."