Georgia DE Tramel Walthour returning for super-senior season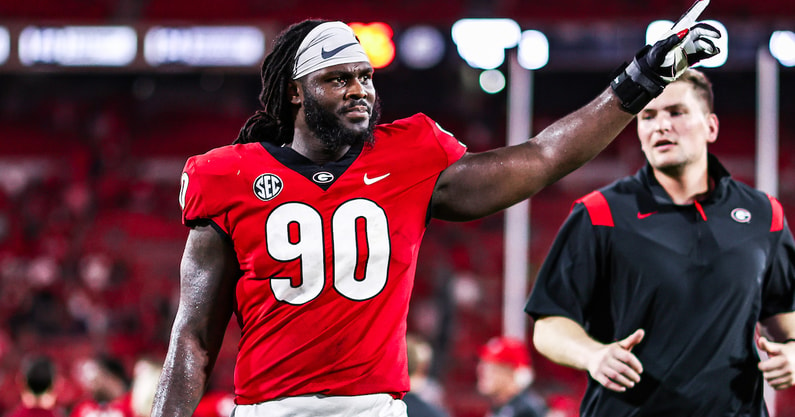 Georgia, for the third time in as many seasons, will have at least one super senior on its roster. Sources tell DawgsHQ that Tramel Walthour is coming back for his fifth season at UGA and his sixth season of college ball.
After signing with the Bulldogs in the 2018 class, Walthour spent one season at Hutchinson Community College. He joined Georgia the very next season. He started 13 of 15 games for the Bulldogs in 2022, racking up 23 total tackles, 1.5 tackles for loss and a sack. Those numbers are a tick lower than reality as Walthour had a sack against Tennessee back in November that was incorrectly tallied as a no gain.
Those 13 starts were consecutive to end the season. Mykel Williams started the first two games before Walthour grabbed ahold of the job. Williams continued to play quite a bit, as did Tyrion Ingram-Dawkins. The 1.5 tackles for loss and the sack he is credited for both came in the SEC Championship game against LSU.
Prior to the 2022 season Walthour had just 15 tackles. He redshirted in 2019 and had just one stop in 2020. He recorded 14 tackles in 2021.
The news is welcome for the Bulldogs because of potential depth concerns at the defensive end (five technique) position. Walthour, Ingram-Dawkins, and Williams are Georgia's only three players at that position. The Bulldogs have used as many as four in rotation under Kirby Smart.
The news of Walthour's return was expected but not set in stone. He hadn't yet announced that he was leaving, suggesting that he planned on coming back. At the same time, Walthour earned his degree in December and was honored at Senior Day back in November.
"It's awesome," Kirby Smart said of Walthour during the season. "The consummate team player that has played his role and is playing his role now. Still doesn't play a ton of snaps. But he makes the most of the snaps he takes and he has tremendous toughness and he has tremendous buy in to the way we do things."
Walthour's recruitment…
The 6-foot-3 280-pound defender played for a Bulldog in high school. The late Kirk Warner was the head coach at Liberty County when Walthour was there. He was also teammates with former Georgia safety and All-SEC performer Richard LeCounte.
"I thought he was a really good athlete from down there. We had seen him when we recruited Richard. He needed some development. Needed to go play some to be able to come in here and help us. He was willing to do that. And he got, came in more ready to play than a kid from high school after being there. He's done a good job since being here."