Emotional end for McCaffery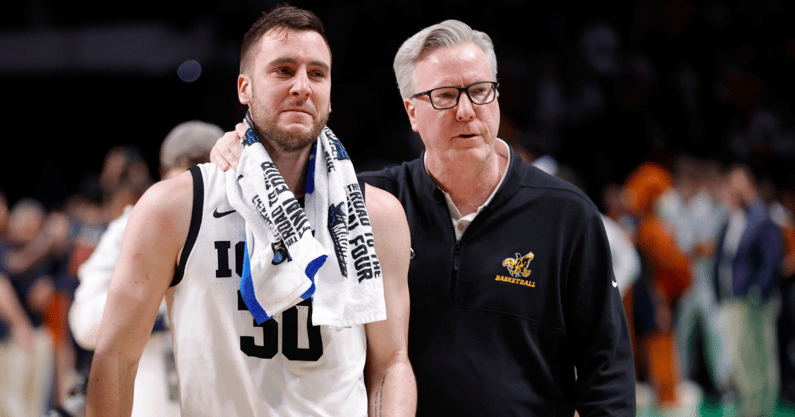 It has been quite a run for Connor McCaffery. That run came to a close on Thursday night as the sixth year season fouled out in his final game as Hawkeye and shared an emotional embrace with his father, brother, and several teammates.
Connor McCaffery is proud of the career he has put together at Iowa, making the NCAA Tournament five times in his time with the Hawkeyes. It was also an emotional moment for his younger brother, Patrick, who went through a tough personal battle this season and leaned heavily on Connor during that difficult time.
Connor and Patrick discuss the end of his career and the brotherly bond that they share.