Former Hawkeye Tania Davis added to Iowa Women's Basketball staff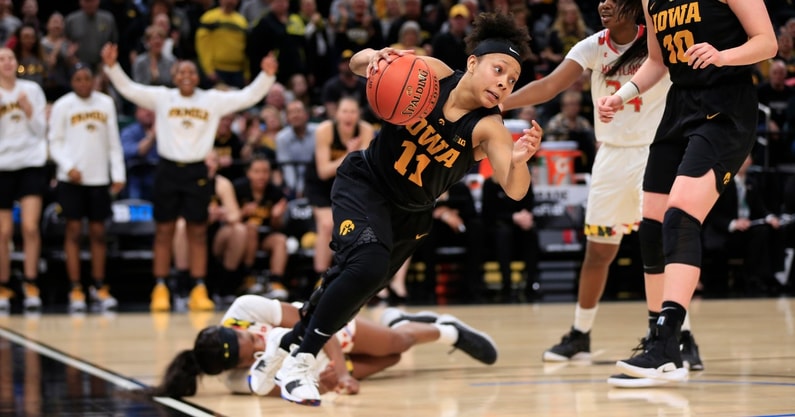 The Iowa Women's Basketball team announced that former Hawkeye Tania Davis will join the coaching staff as Director of Player Development.
"I am absolutely thrilled to welcome Tania Davis back to Iowa City," said head coach Lisa Bluder in a press release from the school. "Tania was a tremendous player who has now gained great coaching experience. It is so exciting to know she will now impact our program once again as our Director of Player Development. She will be a pivotal piece in our day-to-day operation, mainly working with our players to assist them in becoming strong leaders and role models in the community."   
The move comes after Kathryn Reynolds was named commissoner of the new Northwoods Summer Softball League. Reynolds spent six years on the Iowa coaching staff, including two as director of operations and four as director of player development. Her move into the softball/baseball ranks is not a surprising one, as her father Terry was a scout for the Dodgers and Reds. He is currently the president of the Single-A Florida State League.
Tania Davis played for the Hawkeyes from 2016-2019 and was apart of the team's run to the Elite Eight during her senior season.
Out of Flint, Michigan, Davis was named Michigan Miss Basketball in 2015 and joined Iowa as the #36 rated recruit in the country. She made 16 starts as a true freshman in 2016, averaging 8.1 points and 3.4 assists en route to being named to the Big Ten All-Freshman Team.
As a senior in 2019, Davis averaged 10.3 points and 4.5 assists for a team that won 29 games. The Hawkeyes defeated Mercer, Missouri and NC State, before falling to Baylor in the Elite Eight. Tania was named an All-Big Ten Honorable Mention. She finished her Iowa career with 1,007 points and became the 36th Hawkeye to reach the 1,000 point milestone.
After graduating from Iowa, Davis headed to the ACC where she was a graduate assistant with the Clemson Women's Basketball team. During her second season with the program in 2021, the Tigers earned a bid to the WNIT, where they defeated Ohio, before falling to Delaware in the second round.
After two years with Clemson, Tania joined the Omaha Women's Basketball coaching staff as an assistant coach. She spent the last two seasons with the Mavericks. This past season, Omaha went 15-17, including a run to the Summit League Championship game, where they fell to NCAA Tournament Round of 32 participant South Dakota State.
Davis graduated from Iowa in 2019 with a bachelor's degree in healthy and human pyschology. She completed her master's degree in athletic leadership during her time at Clemson.