Patrick McCaffery returns to action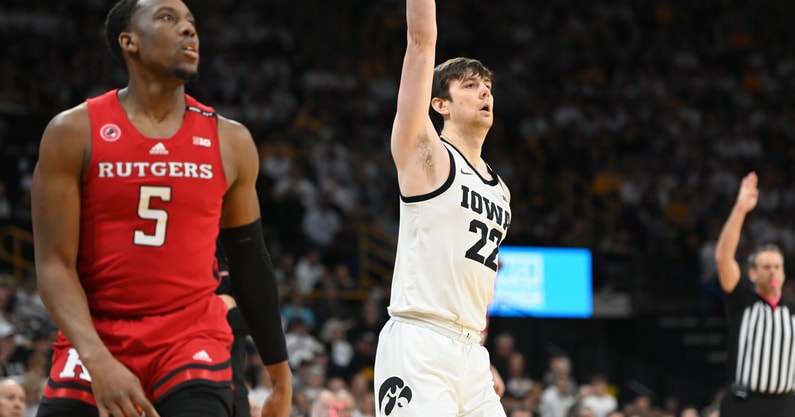 On January 3rd, Patrick McCaffery announced that he would be taking a mental break from the game of basketball. There was no timeline for his return given at the time, but two weeks ago he began the process of getting back to the game he has loved since he was child.
On Sunday afternoon, the junior forward returned to action for the first time since the first of the year and in storybook fashion hit his first shot, a three pointer. He then hit two more, both on assists from his older brother, helping Iowa to a convincing 93-82 victory over Rutgers on Sunday afternoon at Carver-Hawkeye Arena.
Following the game, McCaffery spoke for the first time since taking leave about his journey and the support he has been given by Iowa fans and other players and coaches in college basketball. He also talks about hitting that first shot and the assists from his older brother.