Hawkeye Report Podcast on Iowa Baseball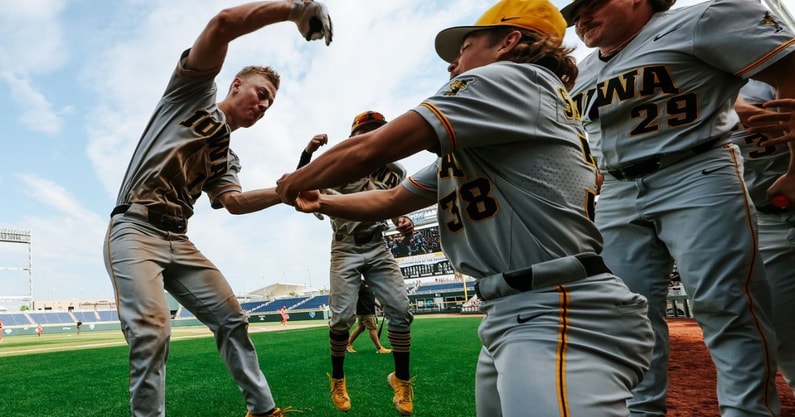 The amazing Iowa baseball season continues to roll on. This weekend they are in Omaha playing in the Big Ten Tournament. The Hawkeyes came from down 4-1 heading into the seventh inning to rally to beat Indiana, 9-4 to advance to the Big Ten Tournament semifinals.
Kyle Husemann is in Omaha covering the Hawkeyes and we breakdown the win over the Hoosiers from every angle. We talk about the start for Brody Brecht and how the Hawkeye bullpen was outstanding on Thursday afternoon. We also discuss how the Iowa offense came alive in the seventh innning to give them the lead and then how they extended it in the ninth.
Then we look ahead to the semifinals and the benefit for Rick Heller's club to have a day off on Friday before playing their next game on Saturday morning. We also look at where Iowa sits in the RPI and if there is a chance that the Hawkeyes could be a two seed in an NCAA regional.
Finally we talk some Iowa women's hoops with the hiring of a new player development coach and the doubleheader in Des Moines basically selling out quickly. Plus we talk a little college football news.