Iowa was determined not to lose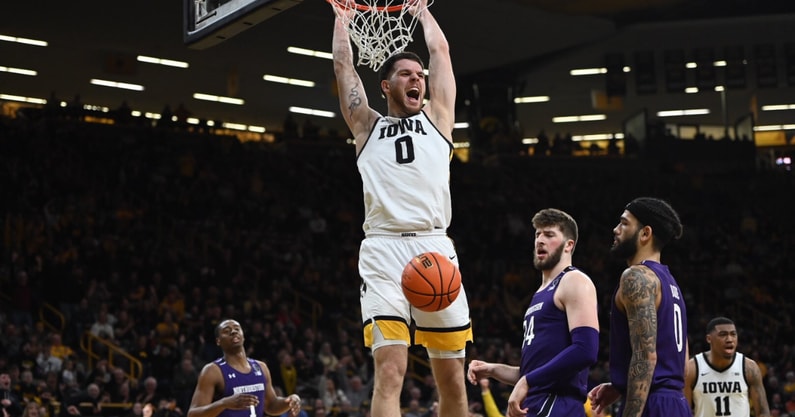 Filip Rebraca put it best, there was no way Iowa was going to lose on a night when they were honoring the memory of Chris Street. The senior big man made sure that didn't happen, scoring 20 points and hauling down 10 rebounds in the 86-70 victory over Northwestern on Tuesday night at Carver-Hawkeye Arena.
Rebraca was not alone in the effort. Payton Sandfort came off the Iowa bench to score 20 points, including 14 after the break, and he dished out a team high five assists. The duo of Rebraca and Sandfort were responsible for 17 straight Iowa points as the Hawkeyes blew open a tight game into a comfortable lead.
Following the win, Rebraca and Sandfort spoke to the media about the win and their role in it.