Jeter feels connection at Iowa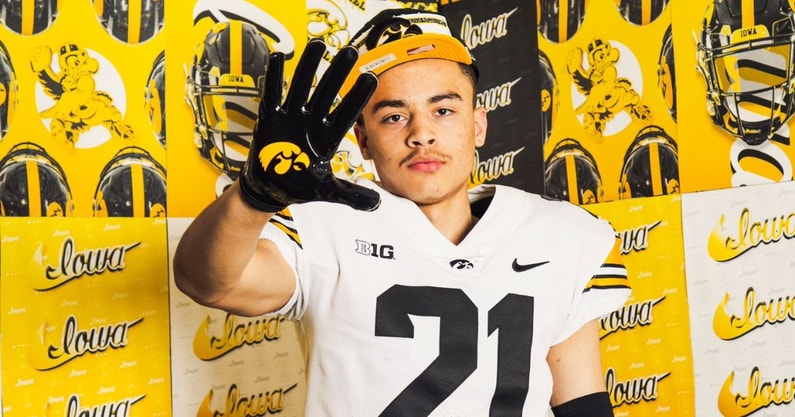 After an impressive junior season, Macomb (IL) wide receiver JT Jeter is picking up Division I interest. One of the schools that has reached out early on is Iowa, where his grandfather, Bob Jeter, was a Hall of Famer that played in two Rose Bowls before going on to star in the NFL for the Green Bay Packers.
This past weekend, the 6-foot-2, 170-pound Jeter, who caught 54 passes for 963 yards and 15 touchdowns his junior year, was in Iowa City for a junior day with the Hawkeyes. That gave him a chance to learn more about the program and their interest in him as a prospect.
"It was a great experience," Jeter told HawkeyeReport.com. "I was really impressed with the program and facilities. It was nice getting introduced to the coaching staff and speaking with wide receivers coach Kelton Copeland. The city seems like a nice place."
Jeter, whose father is Western Illinois head basketball coach Rob Jeter, has been to Iowa City before, but not in quite some time so it was special to get back on campus this past weekend.
"I have a faint memory of being there for a home game with my family when I was really little," said Jeter. "I believe it was when my grandpa was being inducted into the Hall of Fame, so we were able to go on the sideline and other stuff."
Bob Jeter, who passed away in 2008, is still well remembered in Iowa City, especially for his MVP performance in the 1959 Rose Bowl. There, he finished with 194 yards rushing including an 81-yard touchdown.
"I was able to see a picture of the 1958 team and point out where my grandpa was in the picture to my teammate, Jayden Jones, who was also there with me," Jeter said. "That was in the main trophy area where they had a timeline of the Iowa football program."
With big play ability on film, Jeter has earned a scholarship offer from Western Illinois and interest from Iowa and Iowa State so far in the recruiting process. Up next, he plans to visit Iowa State this spring.