Murray named to late season Wooden Award list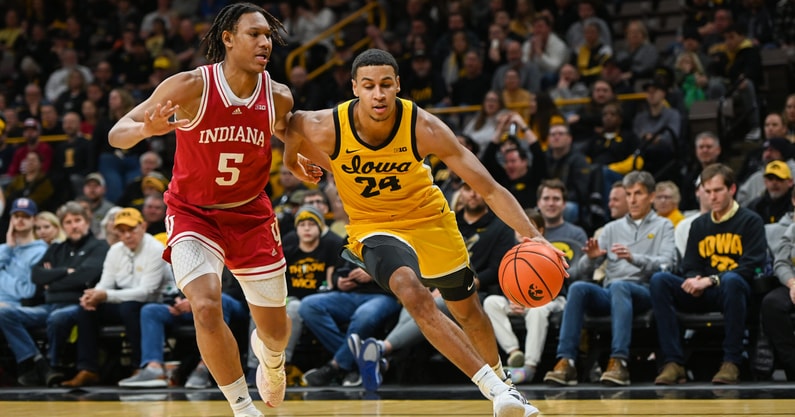 For the fourth straight year, the Iowa Hawkeyes have a player in the running for the John R. Wooden Award. First there was Luka Garza for two years, winning it in 2021. Last year it was Keegan Murray, who was a finalist. This year it's Kris Murray making the list.
The junior forward from Cedar Rapids was selected to be included on the list by a poll of national college basketball experts based on their performances during the 2022-23 season thus far, the list comprises of 20 student-athletes who are front-runners for one of the sport's most prestigious honor.
This season, Murray is averaging 20.8 points and 8.6 rebounds per game. He has scored 30+ points four times this season (30 vs. Indiana; 32 at Penn State; 31 vs. Georgia Tech; 30 vs. Omaha). Murray is one of 11 players nationally with four or more 30-point performances this season. He is one of four Hawkeyes to score 30+ at least four times in the Fran McCaffery era, joining Luka Garza (13), Keegan Murray (5), and Peter Jok (5).
Murray is also on the Oscar Robertson mid-season award list along with the Karl Malone Award list.