Kansas State opponent preview: UCF players to watch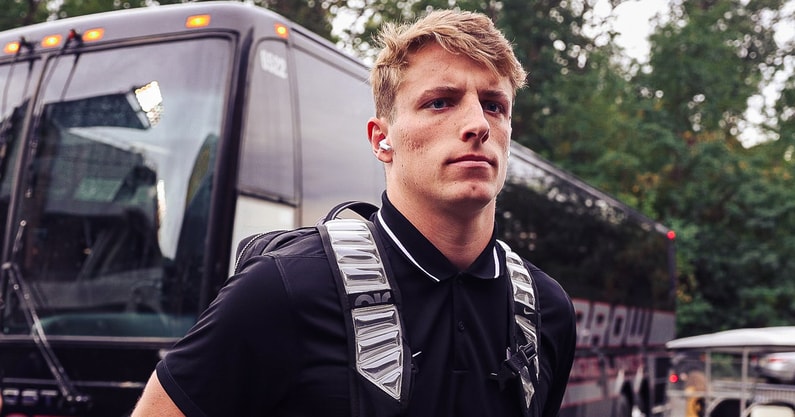 For the fourth time this season, Drew Galloway of KSO takes a peek at a few players to watch on each side of the ball for the upcoming Kansas State opponent. Head coach Chris Klieman and the Wildcats host UCF this week.
Quarterback Timmy McClain
With no John Rhys Plumlee against Kansas State, all eyes will be on backup quarterback Timmy McClain. The sophomore is in his second season at UCF after transferring from USF. While playing for the Bulls, McClain started the final nine games of his true freshman season.
He lead USF with 1,888 yards through the air and added five touchdowns. The Florida native was turnover happy as a true freshman, though, throwing seven interceptions.
Last week was his first start for Gus Malzahn and the Knights. McClain was 20 of 28 for 321 yards and two touchdowns. Like Plumlee, McClain is a capable runner as well. He added 44 rushing yards on nine carries.
Wide receiver Kobe Hudson
Receiver Kobe Hudson is another transfer addition for UCF. He is in his second season in Orlando after transferring in from Auburn. He can be dangerous and we're just a few days removed from seeing the K-State secondary struggle with the Missouri wideouts.
Last season, Hudson started the final nine games for the Knights. He was UCF's third leading receiver with 39 catches for 641 yards and led the team with seven touchdowns. He is the leading receiver thus far this season as well with 15 receptions for 325 yards.
He has yet to score this year.
Running back RJ Harvey
UCF has a diverse running game. The Knights have six different players that have carried the ball 10 or more times already this season. Senior running back RJ Harvey is the leader in carries, touchdowns and yards, though.
To be clear, Kansas State has stifled every rushing attack through three games.
Harvey is another transfer, but is in his fourth season at UCF after transferring from Virginia. The Orlando native was third on the team in rushing yards last season with 796. That number was also No. 7 in the AAC.
He has ran for 239 yards and four touchdowns this season.
Defensive end Tre'mon Morris-Brash
Defensively, Tre'mon Morris-Brash has caused a lot of havoc this season and could be a handful for K-State to deal with on Saturday night. He has 11 tackles, but 7.5 are for a loss to go with two sacks. He is the Knights' leader this season in both tackles for a loss and sacks.
Last season, Morris-Brash was named a first team All-AAC selection. He was fifth on the team in tackles and led the team in both tackles for loss and sacks. His six sacks were double the amount of any other player for UCF last season.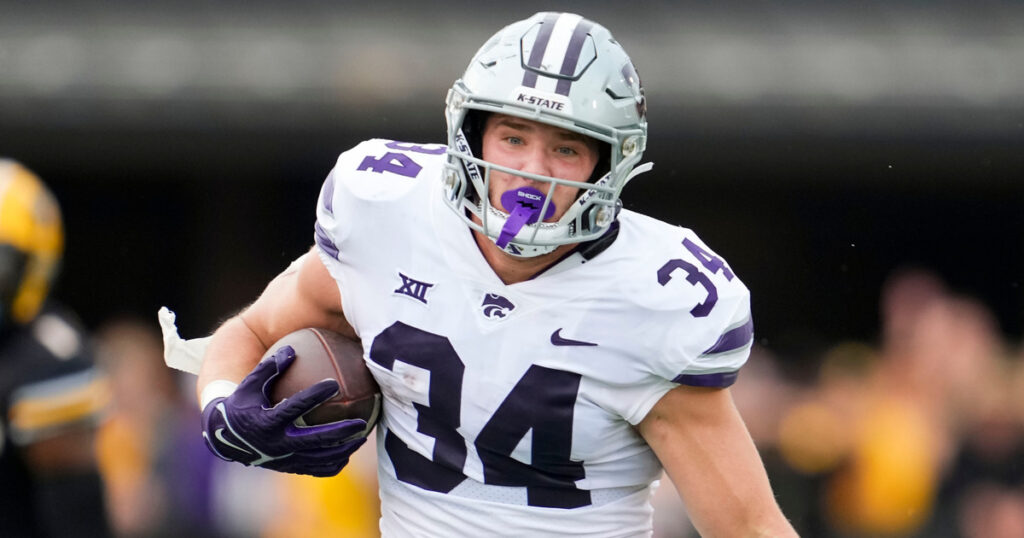 Defensive back Corey Thorton
UCF's Corey Thorton is one of the most experienced players on the roster. He has started in 29 career games and played in 38. He has put together a solid senior campaign as well. Thorton leads the Knights in pass deflections with four and is tied for the lead in interceptions with one.
Linebacker Jason Johnson
Another transfer making his mark at UCF is Jason Johnson. The Chicago native is in his second season in Orlando after transferring in from Eastern Illinois. While at Eastern Illinois, Johnson was a two-time FCS All-American.
Last season for the Knights, Johnson ranked No. 31 nationally and third in the AAC in tackles per game with nine. He led UCF in tackles last season with 126 and is another experienced player with 39 career starts and 44 career games played.
Johnson is second on the team in tackles this season with 17.