Recruiting Scoop: Kansas State ready to capitalize in the 2025 class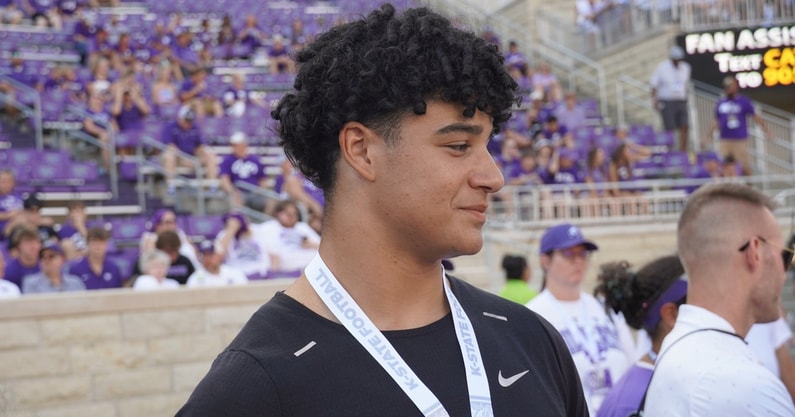 Our Kansas State recruiting scoop moving forward will now be via a message board post at KSO and sponsored by our friends at MyPerfectFranchise.net. We thank them for their partnership and supporting the Wildcats and our site at On3.
In the latest edition of the feature, we chime in with three different K-State recruiting items of note for the week that indicates the significance of the contest between Kansas State and Missouri, confidence on 2025 targets and if and when the Wildcats will complete this year's basketball roster.
While, the Wildcats won't have any prospects on campus this week since they will be in Columbia, it isn't out of the question that Jerome Tang and the basketball staff are busy.
We provide a hint of what is inside below.
Does the outcome of this year's K-State versus Missouri football game have any direct recruiting ramifications? What does it mean in Kansas City? What program does Saturday's result mean more to when it comes to those efforts moving forward?
We know that the 2025 recruiting class is a loaded one in the Sunflower State. Will Kansas State be able to benefit from that just like they did in the 2023 cycle and who are a few names beginning to trend in their direction?
Will Tang and K-State sign a 13th player for this year's roster? Is there a name to keep an eye on and what is the latest on how it is unfolding?
That is just a taste of what can be found in our Kansas State recruiting content on a weekly basis throughout the calendar year. There has never been a better time to join the largest community of K-State fans on the internet that converse and discuss the Wildcats on a daily basis.
Intrigued about trying us out, become a member of our exclusive family and dig into the Kansas State news and information for just $1 for the first mont.