12 Takeaways from the 2016 UK Basketball Women's Clinic
[caption id="" align="alignnone" width="1200"]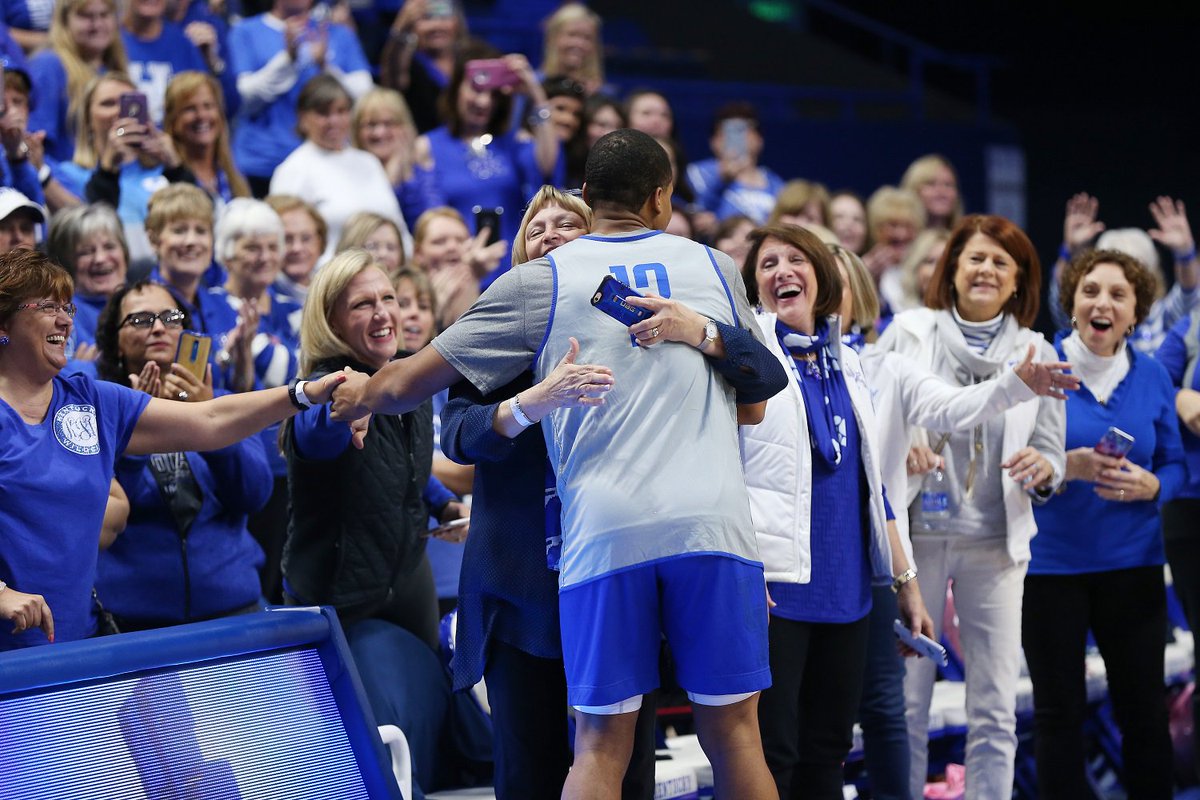 Photo by UK Athletics
[/caption] Yesterday, I wrapped up another mega UK sports weekend by spending the afternoon at Rupp Arena for eighth annual John Calipari Women's Basketball Clinic. This is probably the fifth Women's Clinic I've covered, and I'll admit that it had gotten a bit stale. This year, organizers shook things up by moving the clinic to Rupp Arena for the first time, and, because they were expecting a record number of attendees (1,053 was the final count), changing the autograph rules so the whole clinic wouldn't consist of watching players sign stuff. There was some early grumbling about the changes (NO RAFFERTY'S?!), but by the end, I think everyone will agree it was one of the best yet. Let's break it down, shall we?
1. I was worried when I drove up there
I woke up Sunday morning feeling great; the Cats won a game that would normally end in heartbreak and bowl hopes were looking up. Despite the late, late night, I was energized and ready to roll for a fun day of basketball...and then I checked social media. In what has become a tradition, fans were already lined up outside the doors to the women's clinic hours before it began, and even though the rules for this year's clinic were emailed to all attendees, there was some loud grumbling in line. Some people were upset that lunch wouldn't be served as in years past (outside catering isn't allowed at Rupp), that players could only autograph balls purchased at the clinic, and, because the players had to sign 1,000 or so balls, that interaction with them would be limited. Matters only got worse when the grumbling was reported on a local sports talk show, on which the hosts joked that a mutiny was in order. With all of that in mind, when I climbed in my car in Danville to make the short drive, I was expecting drama. No one wants to mess with hangry ladies!
2. Let them eat cupcakes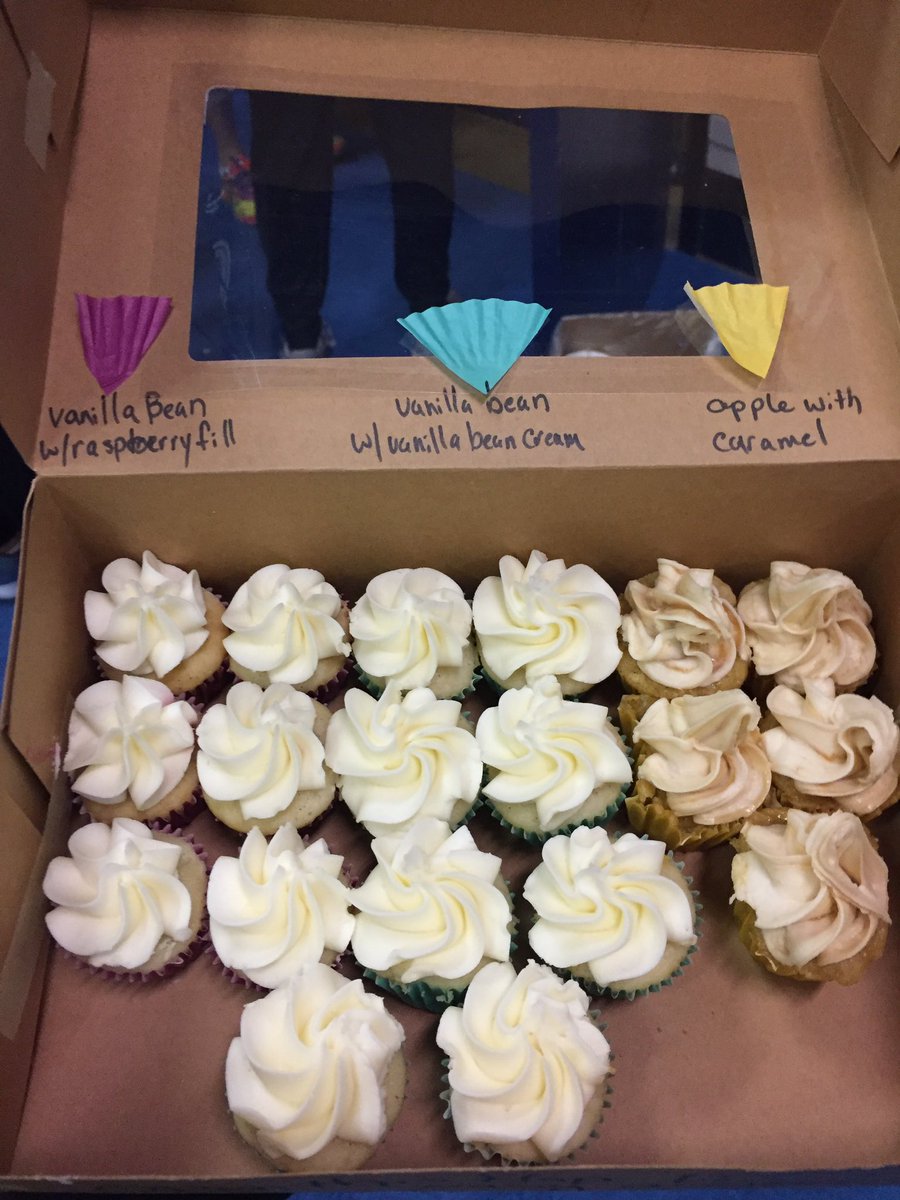 On my way to the clinic, I met up with Lorie Blevins,
who made a funny cake about UK Football that we featured on the site a few months back
. Lorie was nice enough to bake me some cupcakes, which I had planned on taking home with me to Nashville, but after reading tweets from people in line at the clinic complaining about the lack of food at the clinic, I decided to take some of them in with me and only hand them out to people who promised to quit whining. I tweeted about it, but I don't think anyone took me seriously, so the looks on people's faces when I handed out the cupcakes were priceless. I could go on a long rant about this, but the whole incident reminded me just how spoiled and entitled the UK Basketball fanbase can be sometimes. Who cares about Rafferty's when you get to hang out in Rupp? (By the way, the cupcakes were delicious. If you'd like to try Lorie's baking for yourself, you can email her at
[email protected]
)
3. Nothing shuts everyone up more than a charity donation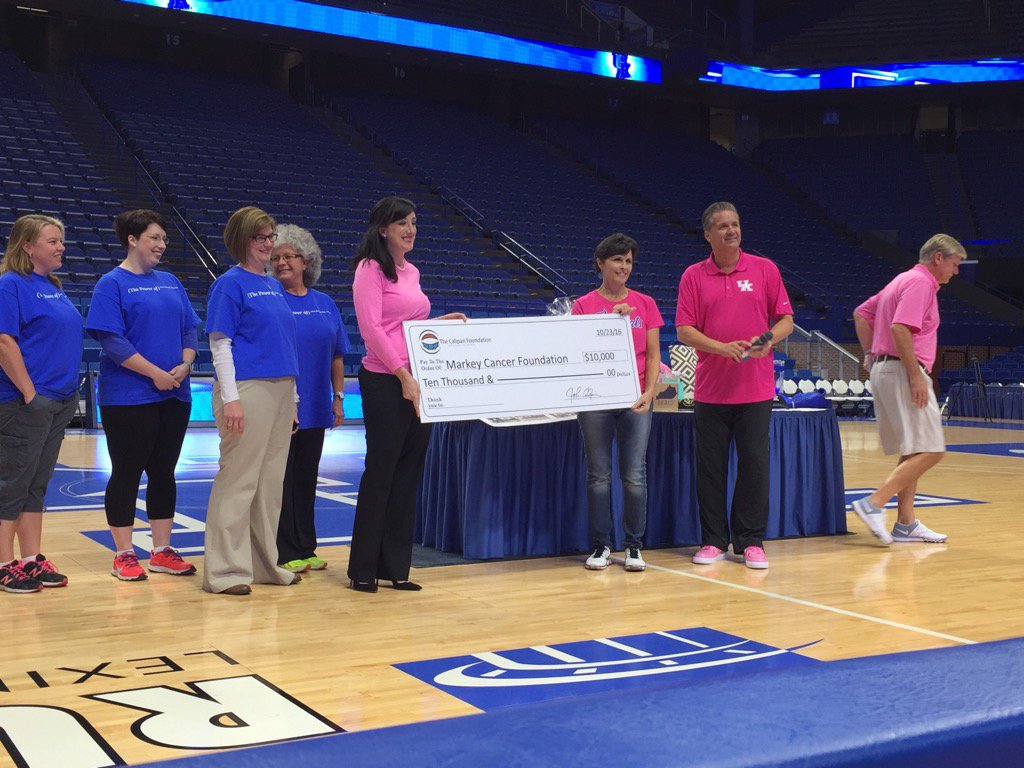 Thankfully, it seemed most of the grumbling was pacified by the perks of the event being in Rupp (touring the locker room, hanging out on the court, etc.) and the crackers and granola bars UK provided in the goodie bags. Most of all, people really shut up when John Calipari announced he was donating the $10,000 UK normally spends on food at the clinic to the Markey Cancer Foundation. Nothing quiets the masses more than a charity donation.
4.  Alex Poythress was there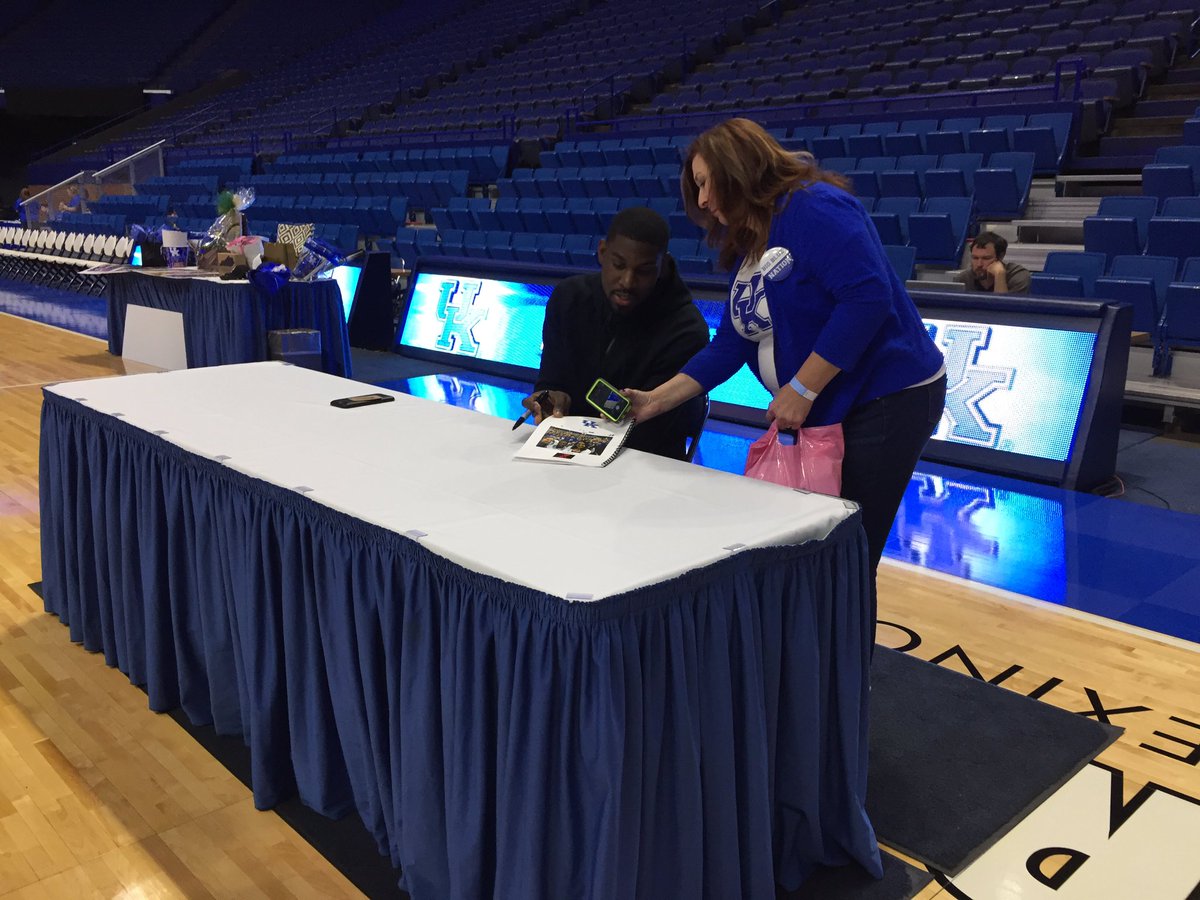 The grumbling about autographs also quieted down when attendees noticed special guest Alex Poythress, who signed autographs for two hours during registration. Alex, who was waived by the Pacers last week but is expected to play for their D-League affiliate, hung out for the duration of the clinic.
5.  The Caliparis brought their dogs
Anyone who knows me or follows me on SnapChat (@mrstylerksr) knows I love dogs. So, when I spotted two dogs under the basket near the table where John Calipari was signing stuff, I immediately made my way over there and started playing with them. Turns out they are the Calipari's dogs, McGruff (left) and Palmer (right). Ellen Calipari said she didn't want to leave them at home, so her husband suggested bringing them with her. Both were sweet as could be and loved all the attention.
6. Ellen Calipari is an extrovert now
Of all the offseason developments, the one that's surprised me most is how involved Ellen Calipari has been with the program since her son Brad joined the team. At Media Day, Cal joked that Ellen's been to more practices this season than she has the whole time he's been at Kentucky, but her presence and involvement really is remarkable the past few months. In years past, she's stayed out of the spotlight to let Cal do his thing, but now, she's a staple at each event, proudly posing in her son's jersey at Madness, cheering loudly after each shot he takes, and even participating in yesterday's training drills with Jen Palumbo:
John Calipari's wife Ellen and @JenNimePalumbo on the ropes at the #UKWomensClinic pic.twitter.com/rrXpqZBfwo

– Tyler Thompson (@MrsTylerKSR) October 23, 2016
You go, Ellen.
7.  I was impressed by Isaiah Briscoe
If you've heard it once over the past few months, you've heard it a million times: Isaiah Briscoe is the leader of this team. I'll be completely honest: I wasn't impressed with Briscoe until this weekend. Part of that is due to
my odd interaction with him at SEC Basketball Media Day
 last Wednesday -- it's clear Briscoe dislikes doing media events -- however, I saw a totally different side of him on Sunday. Briscoe embraced the crowd from the second he hit the floor, making a point to slap as many fans' hands as possible and even doling out a few hugs.
Isaiah Briscoe made a point to shake as many fans' hands as possible pic.twitter.com/Hj8BMiMC39

– Tyler Thompson (@MrsTylerKSR) October 23, 2016
After he scored 39 points in the Blue/White game on Friday, we knew Briscoe's shot had improved, and on Sunday, I saw why. We got to watch thirty minutes of "practice" (basically, a glorified shootaround), and I kept my eyes on Briscoe throughout. UK split their five minute three-point shooting drill between guards and bigs, but Briscoe continued to shoot after the split. After a cold start, Briscoe warmed up, cheering after each three he made and encouraging the ladies to do the same. If I had to guess, I'd say he hit 65-70% of his threes over five minutes, which may not be as impressive as Derek Willis or Malik Monk's numbers, but considering how far he's come, it's much more important. Hard to tell much from drills, but here are some other brief observations:
Isaac Humphries (knee) sat out again
Bam Adebayo showed off a really nice touch from midrange
The passing was incredibly crisp and fast
This team is fast fast fast fast fast fast fast fast
8.  Dominique Hawkins seems poised to take over as "team dancer"
With EJ Floreal off pursuing his track and field career, the role of hype man in the huddle is up for grabs. So far, it seems like Dominique Hawkins is poised to take over the role after busting a move at Madness and again yesterday during the clinic's intros:
Dominique Hawkins dancing at the #UKWomensClinic @Dhawk_25 pic.twitter.com/siwaOdS5Sl

– Tyler Thompson (@MrsTylerKSR) October 23, 2016
9. The top secret recruiting video is awesome
Attendees were treated to the coaching staff's ten minute video they show to recruits on visits, but before it began, we were all given a strict warning NOT to film it. Robic even went as far to give me a death stare and jokingly call out KSR in front of the whole group, drawing big laughs from the crowd. While I didn't dare film the video, I did take some notes. The first half of it was just a recap of the Calipari era, but the second half included clips of Marcus Camby, Sam Cassell, Derrick Rose, John Wall, Anthony Davis, Devin Booker, and Karl Towns talking about how much Cal means to them and describing what makes him special as a coach. Anthony's story about how Calipari yelled at him for the first time during practice was my favorite. "I just turned around and looked him like, 'What?'. I'd never been benched in my life, but he doesn't care who you are," Davis said.
10.  Calipari gave away his shirt and shoes to two lucky fans
One of the sweeter moments of the clinic came at the end, when John Calipari gave away his custom pink UK sneakers to one lucky fan, and after someone yelled, "Give us your shirt," decided to give that away, too. The winner? One of "Cal's Gals," the quartet of super fans who makes shirts for the clinic each year. The look on her face when her name was called was priceless: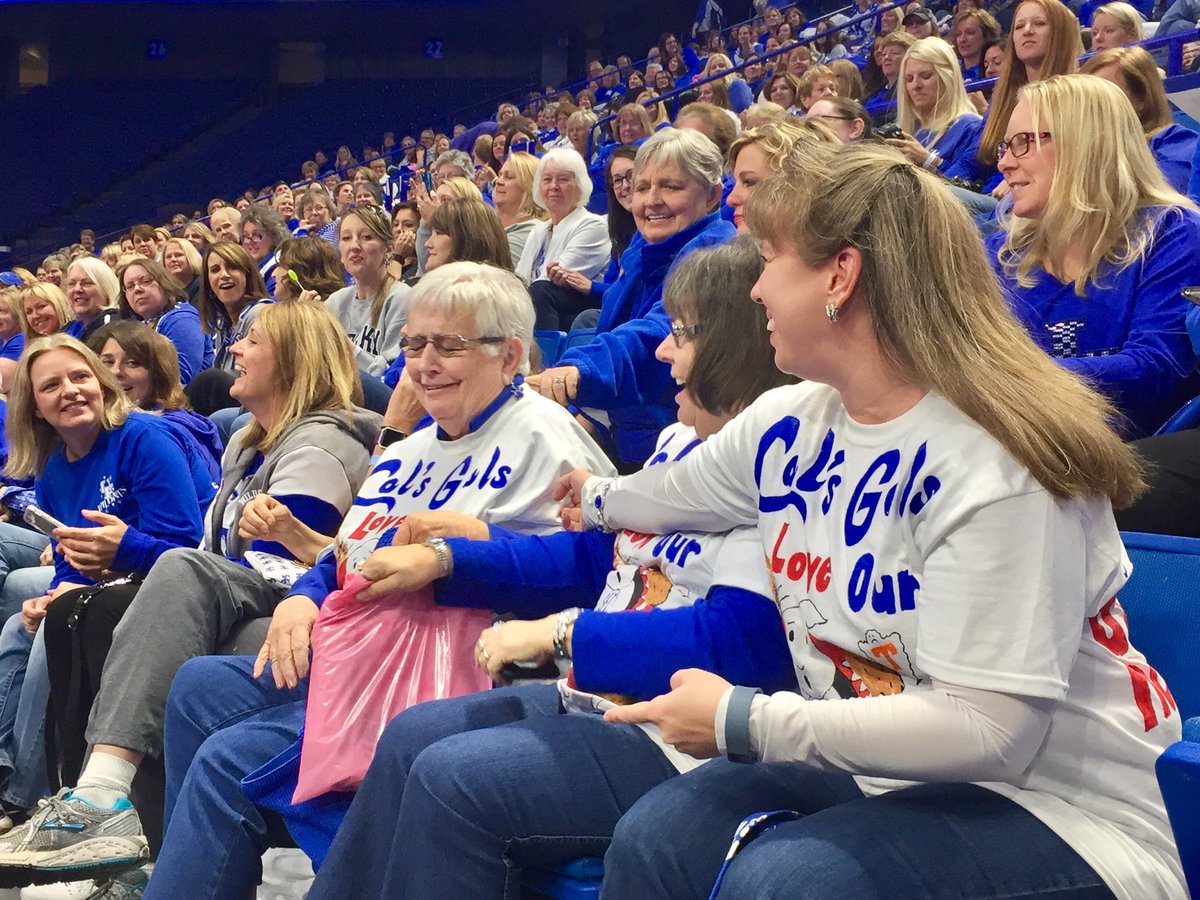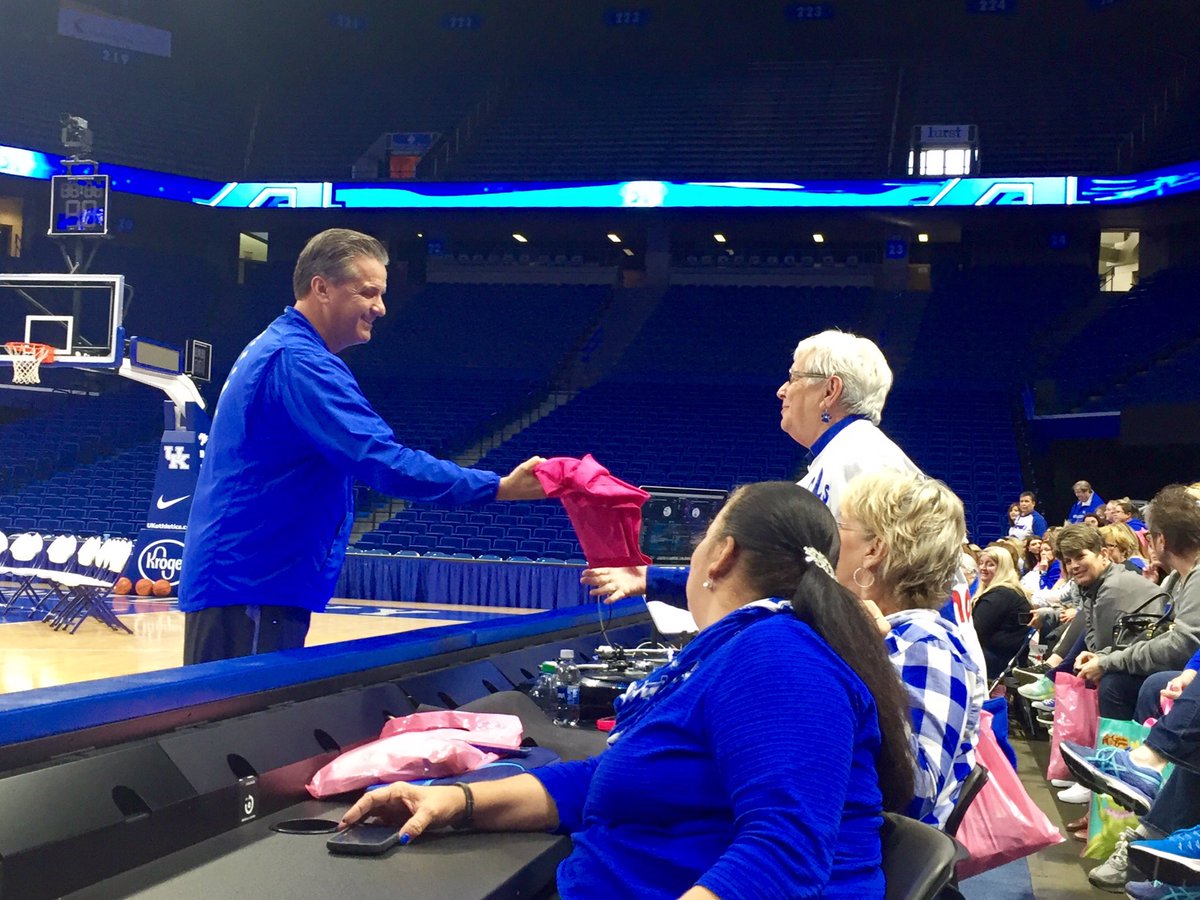 Turns out that Cal's gal, Kay, is a teacher, and one of her former students wrote me on Twitter to say that no one is more deserving of the gift than her, recounting how Kay watched the Cats win the 1978 Championship in Lexington, stayed up all night to welcome the team home, then was in school bright and early the next day to teach. Congrats, Kay.
11. Each attendee got a team photo with the team
Sure, there may not have been lunch, but fans did get to leave with a picture with the team, who posed with groups of fans at the end of the clinic. I love Rafferty's, but that beats a honey croissant any day. Finally...
12. Pandering gets you everywhere