16 Things To Do For Memorial Day '16
Memorial Day Weekend 2016 is only days away and you still don't have plans for your three-day weekend. Don't sweat it, though, my fellow Kentuckians. I scouted out the scene across the state and have narrowed all of the fun down to 16 activities. Try one or try them all, but get out and do something. Whatever you do, remember those who have died in service of this great country. Don't let them and the sacrifice they made go unappreciated while you soak up the sun.
*****
1. Go to a lake.
Maybe the most popular Memorial Day destination, the lake (pick one!) provides fun in the sun for everyone. Whether you are looking for a party on the water, a quiet day of fishing, blasting your Florida Georgia Line from a pontoon, or simply wanting relaxation during your three-day weekend, any of the state's several lakes is the place to be this Memorial Day.
2. Listen to Jordan Smith at the Kentucky Mountain Laurel Festival.
One of Kentucky's oldest festivals returns for an 86th year in 2016 with a special Thursday night concert featuring Jordan Smith, winner of the
The Voice
, to kick off the weekend
.
 The Kentucky Mountain Laurel Festival will also have outstanding food from street vendors, a carnival, more live music, karaoke, the KMLF 5K, fireworks and the crowning of a new queen. [
Kentucky Mountain Laurel Festival
]
3. Run a 5K through an 80s themed glowing wonderworld.
Are you a runner? Do you miss the 80s? Then The Glo Run is for you. The popular 5K makes its stop in Lexington on Friday at the horse park with a 1980s themed "glowing wonderworld of a course." You can sprint/jog/walk through giant boomboxes, light shows and all of the 80s nostalgia one could ask for. [
The GloRun
]
4. Go bat hunting.
The Dracula Legacy is coming to Henderson's John James Audubon State Park on Saturday. Naturalist John Tierney will take you on a hunt for the frying creatures of the night while separating the bat myths from the bat facts. [
I'M NOT WEARING HOCKEY PADS
]
5. Eat BBQ, listen to blues music and ride your motorcycle in Elizabethtown.
Downtown E-Town will be lit on Saturday for the BBQ, Blues & Bikes Fest. Beginning at noon and concluding around 10 pm, the festival will feature nine bands on two different stages, as well as plenty of BBQ, booze and bikes. For all you riders out there, the Thunder Into Elizabethtown ride takes off at 10 am. [
BBQ Blue & Bikes
]
6. Ride your bicycle in the 39th annual Horsey Hundred.
The Bluegrass Cycling Club will hold its 39th annual Horsey Hundred in Georgetown this weekend, featuring rides of various lengths--30, 50, 66 and 100 miles--around the surrounding area. The paths will wind past farms and rock fences and through railroad tunnels along scenic backroads. Clothes-pinning a baseball card into the spokes of your tires isn't required, but I encourage it because it will make your bike sound like a motorcycle. [
Horsey Hundred
]
7. Listen to Beatles tribute bands at Abbey Road On The River.
Four consecutive days of Beatles music will take over Belvedere Festival Park in Louisville during WAVE 3 News' Abbey Road on the River Beatles tribute festival. The concert series is in its twelfth year with over 50 tribute bands playing eight stages throughout the entire Memorial Day weekend. [
Abbey Road On The River
]
8. Eat cornbread at the Mill Springs Battlefield.
From 11 am to 1:30 pm on Saturday, the Mill Springs Battlefield will host its Mill Springs Mill Annual Cornbread Festival. Stop by for some pinto beans, onions, relish and mill-ground cornmeal "hoecakes" plus a variety of desserts while overlooking the historic Mill Springs Grist Mill. Stick around for the nearby car show and live music once that belly is full, too.
9. Spring into summer at Oak Grove's Spring Into Summer Festival.
Beginning at noon on Saturday and Sunday, and ending whenever it ends, the ninth annual Spring Into Summer Festival is the place to be in Christian County. This year's free Saturday night concert is headlined by Rodney Atkins, who will sing Rodney Atkins songs, while festival-goers enjoy free carnivals, food from various vendors and a variety of other free shows. There's also free admission, free parking, and free rides. This Memorial Day party should really be called the Free Festival featuring Rodney Atkins. [
Spring Into Summer
]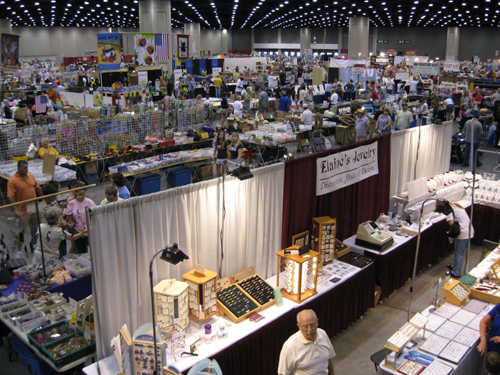 10. Shop at one of the top 10 flea markets in America.
Voted one of our nation's best flea markets, the Kentucky Flea Market Memorial Day Spectacular will return to the Louisville Expo Center, May 27-30. There will be over 650 booths with antiques, collectibles, jewelry, clothing, accessories and more. Admission is free for the 15,000+ shoppers that attend each year.
11. Watch high school rodeo.
The Kentucky High School Rodeo Association and the Kentucky Junior High School Rodeo Association join together for the Kentucky Invitational High School Rodeo. The rodeo will go down in the Kentucky Horse Park's covered arena and will include Bareback Bronc Riding, Saddle Bronc Riding, Steer Wrestling, Tie-Down Calf Roping, Bull Riding, Breakaway Calf Roping, Goat Tying, Barrel Racing, Pole Bending, and Ribbon Roping.
12. Look at old cars. (And the Batmobile.)
The Somernites Cruise Car Show is back in Somerset for a 16th year this Memorial Day weekend. Considered the official "Car Cruise Capital of Kentucky," the Somernites Cruise Car Show begins at 1 pm with looks of the cars, then ends with a 7 pm ride through downtown Somerset. This year's ride will include a Batmobile. [
Somernites Cruise
]
13. Bet on live racing at Churchill Downs.
Didn't make it to the Kentucky Derby? Churchill Downs will be running this weekend with 10 races per day, Thursday through Monday. Free General Admission for active Military & Veterans with Military I.D. on Monday, May 30 for Military Appreciation Day.
14. Listen to reggae at the Kentucky Reggae Festival.
Celebrate Memorial Day weekend with the flavor of the islands at the Kentucky Reggae Festival in Louisville. Enjoy a Caribbean atmosphere of live reggae music, ethnic food and the Caribbean vendor market -- a truly Caribbean atmosphere in Louisville's backyard without the expense of traveling to the islands. [
Kentucky Reggae Festival
]
15. Watch fireworks (but don't post a bunch of pictures of them on Facebook) at Blast Over Kuttawa.
Lake Barkley's fireworks show will hit the skies at 9 pm on Saturday. Remember, folks: people who post photo albums of fireworks are the worst people in the entire world. That's fact.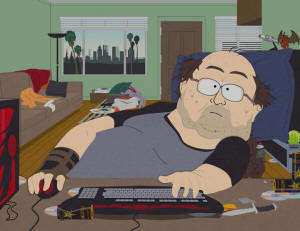 16. Stay inside and read KentuckySportsRadio.com.
As always, the KSR office is open for business on a holiday weekend. No days off around here. Stop by this little website for updates from the Nike EYBL event in Atlanta and all of the other happenings around BBN. But maybe go outside for a little bit if the weather's nice. You can read us via your phone.