#19 Kentucky Volleyball Knocks Off #4 Minnesota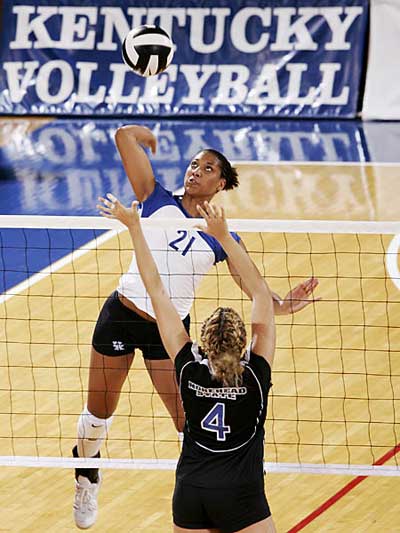 See, today isn't all about bad news.
The 19th ranked Volleyball Wildcats bounced back from a loss to Pepperdine by pulling off a 5 set victory over 4th-ranked Minnesota at Memorial Coliseum this evening. The 'Cats blitzed the Gophers in the tiebreaking set 15-8 after going back and forth through the first 4 sets (25-18, 22-25, 25-19, 23-25). The win marks the highest-ranked opponent that the team has defeated in Coach Craig Skinner's 9 years at Kentucky. Not to mention that Minnesota HADN"T LOST A SINGLE SET in their first 8 matches of their season on their way to an undefeated start. Not anymore, good job ladies.
The win is the 6th in the last 7 matches for the 'Cats after starting the season 0-2, and they'll be back in action next Saturday against Lipscomb in Nashville.