20 Things To Know: Somerset vs. Lexington Christian (Game of the Week)
Kroger's KSR Game of the Week goes to Somerset on Friday where two familiar foes will meet when Somerset hosts Lexington Christian in a battle between the state's best in Class 2A. Payback is on the mind of the visiting team as LCA travels from the shadows of Fayette Mall in Lexington to Pulaski County for revenge and an opportunity to bounce back. On the home sideline, a future Wildcat hopes to keep Somerset's win streak alive. These are this week's 20 things to know about the game...  
1. Somerset is lake country.
Each year over a million people travel to Somerset/Pulaski County to enjoy the waters of Lake Cumberland, the driving force behind the local economy. Once a small rural community, Somerset is now a bustling tourist attraction during the summer months.
2. Lake Cumberland is the Houseboat Capital of the World.
One of our country's largest man-made lakes, Lake Cumberland prides itself as the Houseboat Capital of the World with the largest fleet of houseboat rentals to back its claim. In addition to the boat rentals and local boat owners, the "Ohio Navy" comes down from north of the border each year with their ugly Ohio State Buckeye flags.
3. Bud Foster is from Somerset.
Longtime Virginia Tech defensive coordinator Bud Foster was born in Somerset, Kentucky, before moving on to a football career that included 32 seasons as an assistant on the Hokies sideline. Foster of course coached against the University of Kentucky in last season's Belk Bowl.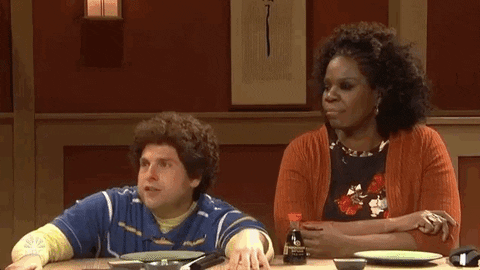 Did you know it was his last game? He retired after that one, apparently. Who knew?
4. Somerset High School has one of Kentucky's oldest football programs.
Somerset began playing football in 1907, some 113 years before Kroger's KSR Game of the Week. Somerset first played football when Teddy Roosevelt was in office, decades before the men made Lake Cumberland, and nine years after becoming a program Somerset won a national championship in 1916. That's some long history.
5. The Somerset Briar Jumpers are the only Briar Jumpers.
One sports team in all of America has a Briar Jumper as its mascot and it is Somerset High with Cecil the Briar Jumper, proud face of the Briar Jumpers. A briar jumper is a bunny,
explained to KSR by Somerset QB Kaiya Sheron in an interview earlier this year
.
More on Kaiya Sheron in a bit.
6. Somerset won last year's 2A state title with a crazy ending.
https://twitter.com/brianwkyt/status/1203412886984577025 With that catch, Somerset beat Mayfield, 34-31, to win its first ever state championship. https://kentuckysportsradio.com/main/watch-somerset-wins-kentucky-2a-state-championship-in-dramatic-fashion/
7. Lexington Christian won a state title in 2009.
The Eagles of Lexington Christian Academy won the school's only state championship in 2009, two years after the state's first and only other state title appearance in 2007. The Eagles' victory in the 1A title game came against Mayfield by a lopsided score of 55-19.
8. Somerset and Lexington Christian split last year's meeting.
Somerset and Lexington Christian play often, and last season they split the two head-to-head meetings. Lexington Christian won the regular season game 35-34 in Lexington, then Somerset avenged the loss with a 28-26 victory in the postseason on its way to the state championship.
9, You can watch last year's regular season game in its entirety right here.
https://youtu.be/WqGODgM_Zbg
10. Lexington Christian went 10-2 last year.
The Eagles earned marquee wins over the likes of Somerset, Lexington Catholic and Danville, among others, but dropped one regular season game to Belfry and then the playoff rematch with Somerset for a 10-2 finish.
11. Somerset is ranked No. 9, LCA No. 15 in the KSR State Rankings.
The Briar Jumpers are our No. 1 team in Class 2A, the Eagles are second and just inside the KSR Top 15 overall rankings. https://kentuckysportsradio.com/main/ksr-football-prep-rankings-october-12/
12. Somerset enters the game undefeated.
Somerset is a perfect 5-0 in 2020 with wins over Whitley County, Williamsburg, Russellville, Hazard and Danville. It has been over two calendar years since Somerset lost a regular season game to anyone besides Lexington Christian.
13. Lexington Christian is trying to bounce back after a loss at Frederick Douglass.
Lexington Christian traveled eastbound on New Circle Road to Frederick Douglass last Friday only to return home with a 40-6 loss at the hands of the Broncos. The Eagles won games over Nick Roush's DeSales, Lexington Catholic, Williamsburg and Dunbar prior to last week's defeat.
14. UK legend Marty Moore is an LCA assistant coach.
The final pick in the 1994 NFL Draft, Marty Moore out of the University of Kentucky spent eight seasons in the league, all but one with the New England Patriots, and he was a member of the 2002 Super Bowl team that started the Patriots dynasty. At UK, Moore set a record for tackles in a single season with 183 in 1991, his sophomore season. A First Team All-SEC selection in 1993, he ranks fourth all-time on UK's tackles list with 462 in his career. Moore now coaches at LCA because...
15. Mason Moore, son of Marty Moore, is one of LCA's star players.
Mason Moore is a standout safety for Lexington Christian, but recently found his calling on the other side of the ball. Playing wide receiver for the first time, Moore has 15 catches for 205 yards and three touchdowns on offense, while still playing defense like his old man. He is only a junior.
16. LCA running back Xavier Brown is getting major offers.
Brown already holds scholarship offers from Boston College and Maryland, and Kentucky has been in contact but has not offered. He leads the Eagles in both rushing and receiving with 831 yards of offense and 11 touchdowns this season to date.
17. Somerset quarterback Kaiya Sheron already committed to Kentucky.
Sheron committed to Kentucky back in March of this year, becoming the fourth member of Mark Stoops' Class of 2021 recruiting haul. A three-star QB ranked as the seventh-best prospect in Kentucky, Sheron put up big numbers as a junior (3,218 yards passing, 960 yards rushing, and 36 total touchdowns) while leading the Briar Jumpers to the championship. https://twitter.com/kaiyasheron2/status/1242259443338874887 Read his conversation with KSR: https://kentuckysportsradio.com/main/a-conversation-with-future-uk-quarterback-kaiya-sheron/ Read Adam Luckett's Film Room: https://kentuckysportsradio.com/football-2/film-room-kaiya-sheron/
18. Sheron throws it to a UofL baseball commit.
Playing wide receiver in Kaiya Sheron's Somerset offense is Kade Grundy, a Louisville baseball commit. Grundy has been committed to the Cards since he was in eighth grade. He's so good, he turned down an offer to reclassify and join UofL's baseball program a year early. As a football player, Grundy leads Somerset with 529 yards and four receiving touchdowns after a junior season in which he had 1,441 yards and 15 touchdowns, while also playing defensive back and returning kicks and punts. He also plays basketball, and dominates that too.
19. Tight end Michael Hawkins, running back Chase Doan are two other players to watch.
Somerset's Hawkins is a top-10 player in the state with offers from Army and Vanderbilt. Doane carries the ball for the Briar Jumpers and averages over 100 yards a game with seven touchdowns already in his junior season.
20. Somerset's William Clark Football Stadium is one of the best stadiums in the nation.
The stadium underwent a major renovation prior to last season and now it's among the best in the country. The 2019 summer makeover installed a new turf field, a new track and a junior football field behind one of the end zones for the kiddos. https://youtu.be/_UzFdrWK9hU KSR can't wait to be there!