2019 Basketball Phenom Discusses Kentucky Visit
[caption id="" align="alignnone" width="600"]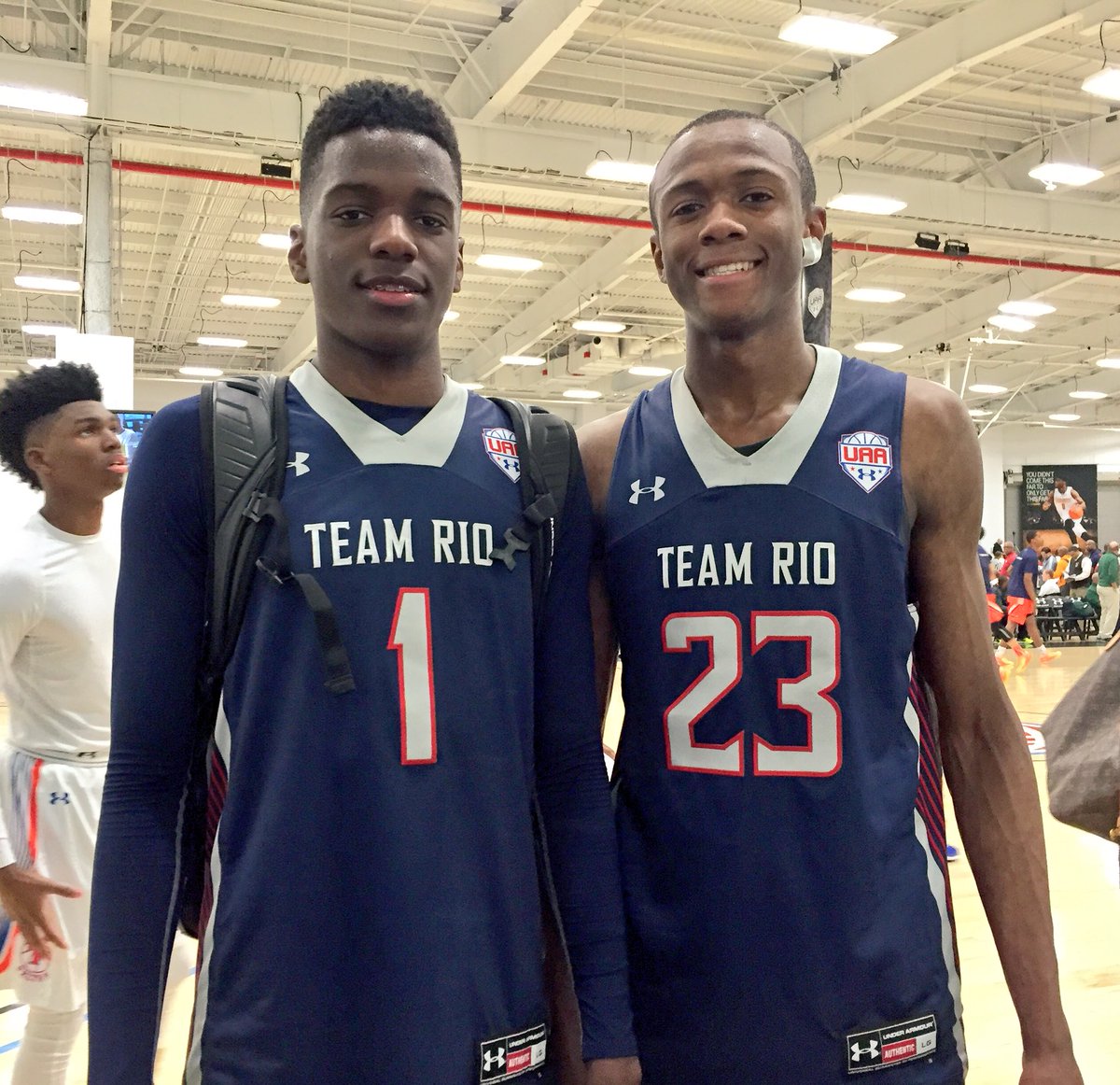 @BallisLifeCHI
[/caption] Since he was in seventh grade, Scottie Lewis has been considered a five-star, can't-miss stud in the 2019 class.  A junior-to-be, the 6'4" wing is beginning to take visits to various schools around the country.  Earlier this month, Lewis and his longtime teammate Bryan Antoine visited Lexington.  He shared UK's recruiting pitch with
Rivals
. "We had a lot of questions for them," Lewis said.
  "It was fantastic to hear their pitch.
Their pitch was basically that they don't want to grow guys. They want to get them in, get them out and continue their reputation of getting guys to the NBA." Lewis and Antoine have been two peas in a pod throughout their early amateur careers.  They are both lengthy athletes who play on the wing for the same New Jersey school and the same AAU team.  The term "package deal" gets thrown around a lot in recruiting circles.  This one actually seems viable, but there's still a long way to go. "It's very debatable," said Lewis of whether or not he and Antoine are a package deal. "That's the No. 1 question that we get as a duo. That's something we are definitely thinking about. Seeing if there's somewhere that we can carry our skills to and continue to complement each other's games." If you're wondering why this tandem is such a big deal, watch them do work and you'll quickly understand. https://www.youtube.com/watch?v=tNjSJFQzLw0 [
Rivals
]
Discuss This Article
Comments have moved.
Join the conversation and talk about this article and all things Kentucky Sports in the new KSR Message Board.
KSBoard