2022 BBNBA offseason free agency preview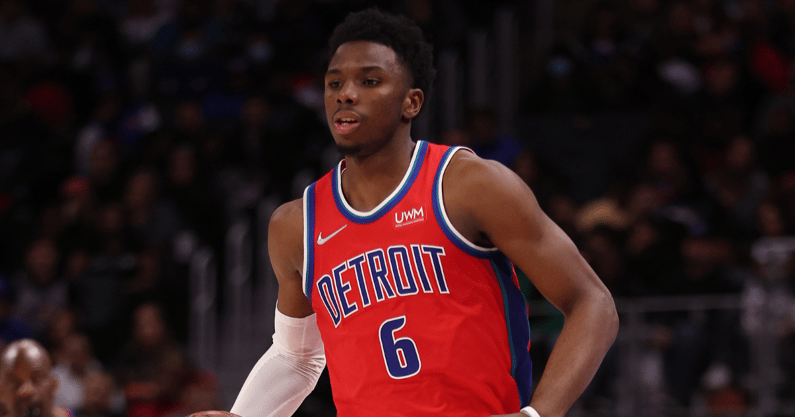 Barring something unforeseen, 2022 NBA free agency should begin on the final day of the month, June 30, a full week after the NBA Draft is in the books. It could an interesting summer, too — for several reasons.
Multi-time All-Stars such as James Harden, Kyrie Irving, and Bradley Beal could all enter the open market if they choose to decline their hefty player options. The same goes for Los Angeles Lakers point guard Russell Westbrook, who has a $41.4 million player option for 2022-23 but did not perform anywhere close to standards worthy of that contract in the 2021-22 season.
In a similar vein, former Kentucky Wildcat point guard John Wall, now with the Houston Rockets, reportedly picked up his $47.4 million player option on Tuesday. The 31-year-old did not play a single game last season for Houston as the two sides mutually agreed to keep him off the floor while they searched for a resolution. Shams Charania of The Athletic also reported that a solution will come in the near future.
Since the beginning of the 2017-18 season, his final All-Star campaign, Wall has not played in more than half of his team's games during any year. He played 41 games in '17-18, 32 in '18-19, none in '19-20 as he recovered from multiple injuries, 40 in '20-21, and none again in '21-22. Considering the Rockets are still in rebuilding mode, it seems unlikely Wall will remain in Houston come this fall. But where he ends up is as good a free agency question as any.
But aside from Wall, there are six more one-time Kentucky players who either will or could enter free agency next week (although none of them will be nearly as expensive).
Team options
A trio of BBNBAers will have to wait on their respective franchises to learn their fate for the 2022-23 season. Hamidou Diallo (Pistons), Trey Lyles (Kings), and Wenyen Gabriel (Lakers) all have team options this offseason, meaning the club will decide whether or not to pick up the final year of their contracts.
For Diallo and Lyles specifically, it seems likely that they will stick with their current teams.
Diallo initially signed a two-year, $10.4 million deal with the Detroit Pistons last summer with the team option in year two. It was an experimental signing for the Pistons, which is on the right track in its rebuild following the addition of last year's No. 1 overall pick Cade Cunningham. But Diallo performed well before an injury late in the year — he averaged 11.0 points and 4.8 rebounds per game while shooting 49.6 percent overall from the field in 58 games played (29 starts). I would bet on the Pistons picking up the tab on the 23-year-old's $5.2 million team option.
As for Lyles, like Diallo, he signed a two-year deal last summer with the Pistons, although Lyles' was for a total of $5 million. But unlike Diallo, Lyles was shipped off ahead of the February trade deadline, banished to the lowly Sacramento Kings. But what could have been looked at as a career-ending trade wound up giving him hope moving forward. Lyles averaged a career-best 10.6 points and 5.6 rebounds per outing during his 24 contests with the Kings (20 starts). The 26-year-old shot 48.9 percent from the floor and 36.5 percent from distance. Sacramento can afford to keep Lyles around for another season to see if he has a leap in him — for just $2.5 million, it's not a major risk.
Finally, Gabriel is the one who might be sweating out his contract situation. The 25-year-old has worked tirelessly to make his back into the NBA and did so on March 1 by signing a two-way deal with the Lakers. Over a month later on April 8, his contract was converted into a standard deal and he finished out the season for Los Angeles averaging 6.7 points and 4.3 rebounds in 16.4 minutes per game. Gabriel's option is *only* for $1.8 million, but considering how desperate the Lakers could be this summer to build a championship contender around LeBron James and Anthony Davis, the front office will burn through all options. Each roster spot and every single dollar will be important to the Lakers this summer.
Unrestricted free agents
Now we move on to the former 'Cats who will have zero restrictions this summer when it comes to free agency. The likes of Kevin Knox, DeMarcus Cousins, Rajon Rondo, and Malik Monk will all be free to sign with whichever franchise they would like in the coming months. But how much interest will they generate?
Knox is easily the most intriguing of the three considering he won't turn 23 until August. But he's been glued to the bench for the last two seasons following an impressive rookie campaign in 2018-19. The team that drafted him, the New York Knicks, ultimately decided to send him away last season to the Atlanta Hawks, where he saw just 6.5 minutes of action per game across 17 outings. It's doubtful he earns anything more than the bare minimum, but it would be shocking if some team doesn't take a chance on the 6-foot-7 scoring wing.
In terms of on-court production, Cousins and Rondo provide far more immediate value than Knox. Cousins was crucial to last season's Denver Nuggets squad as the team's backup center behind Nikola Jokic, who won his second straight MVP award. The 31-year-old center even averaged 11.4 minutes per game during the Nuggets' first-round playoff matchup against the eventual champion Golden State Warriors. Someone will pick up Boogie at some point during the season.
Rondo was also quite productive last season for the Lakers and Cleveland Cavaliers, but more so when he joined the Cavs as the backup point guard to replace Ricky Rubio, who suffered a season-ending knee injury during the year. Rondo filled in nicely, playing nearly 20 minutes per contest over 21 games in Cleveland. The 36-year-old averaged 6.2 points, 4.9 rebounds, and 2.8 assists as the backup for All-Star Darius Garland. Like Cousins, Rondo will likely find another home at some point this season.
Finally, with Monk, the 24-year-old could be on his way to nifty pay raise. After signing a minimum deal with the Los Angeles Lakers last summer following four years with the Charlotte Hornets, Monk finally found his rhythm on the floor. He posted his career-best season in 2021-22 for the Lakers, averaging 13.8 points, 3.4 rebounds, and 2.9 assists on a shooting split of 47.3/39.1/79.5. Monk was one of the lone bright spots during a poor season for L.A. and the franchise will surely try to get him back — if they can afford him, that is.