2022 Big Blue Madness tickets have already sold out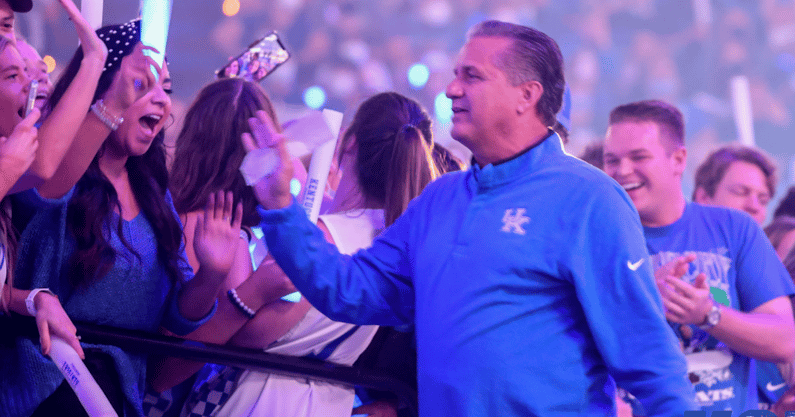 It only took about 90 minutes for Big Blue Madness 2022 to sell out.
Tickets for the annual Kentucky basketball practice were made available at 9:00 a.m. EST on Sunday morning before selling out around 10:30 a.m. The 17th Big Blue Madness at Rupp Arena is set for Friday, Oct. 14 at 7:00 p.m. EST.
The event will air live on the SEC Network for those unable to attend.
For the first time since 2019, the Big Blue Madness campout made its long-awaited return to the outside of Memorial Coliseum. Tent City wasn't as populated as it has been in years past, but the Big Blue Nation made sure to show up in support. The campout began on Saturday morning at 5:00 a.m. as both the men's and women's programs made pitstops to hand out free food and talk with the fanbase.
Shortly after UK announced the sell-out, I checked the Ticketmaster website and still found a few stragglers left behind in the upper decks. A reminder that tickets are free of charge, so double-check the link above if you're in need of a seat or two.
Go 'Cats.