2024 PGA Championship at Valhalla Ticket Registry now open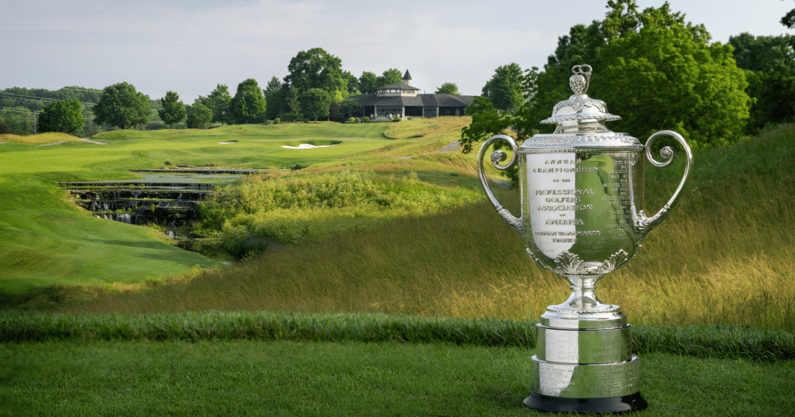 Do you want to go to the 2024 PGA Championship at Valhalla Golf Club in Louisville? It's time to put your name on the list. Ticket registration is now open for the event, which takes place May 13-19, 2024.
Tickets don't go on sale until this summer, but you can save your spot in line by registering. The ticket registry is free and first come, first served. It's been almost a decade since Valhalla hosted a major men's golf championship, so tickets are expected to sell out quickly. If you change your mind once it's time to pay, there's no obligation to purchase. For more information about the ticket registry, click here.
Valhalla has hosted three PGA Championships thus far, with the fourth coming next summer; two Senior PGA Championships; and the 2008 Ryder Cup. In 2014, Rory McIlroy won his second Wanamaker Trophy, beating Phil Mickelson by a single shot. At the 2000 PGA Championship, Tiger Woods defeated Bob May in a three-hole playoff. In the 1996 PGA Championship – Valhalla's first major – Mark Brooks edged Kentuckian Kenny Perry in a one-hole playoff.