'25 QB Brennen Ward receives first Divison I offer from Kentucky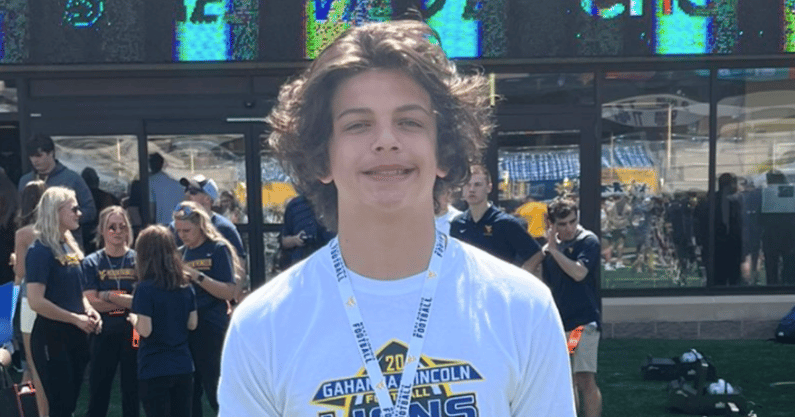 The Kentucky Football staff has been hunting for future quarterbacks over the last few weeks. It would appear that the Wildcats' new offensive coordinator, Rich Scangarello, is settling into his recruiting role and identifying the prospects he would like the program to focus its attention on moving forward.
Dante Reno and Danny O'Neil are a pair of talented QBs from the 2024 class who are hearing more and more from UK as of late. Another fresh face popped on the radar Tuesday afternoon, although he's a year younger than the QBs just mentioned.
Class of 2025 signal-caller, Brennen Ward, announced through social media that he received a scholarship offer from Kentucky associate head coach Vince Marrow. It's the first Divison I offer for the rising high school sophomore, who played his freshman season at Gahanna Lincoln (OH).
Kentucky is heavily involved with two of Ward's class of 2023 teammates at Gahanna Lincoln: three-star DL Kamari Burns and unranked LB Jaden Yates.
KSR briefly spoke with Ward through text on Tuesday after he received his offer. He said the offer was unexpected when Marrow reached out, but it was not a total surprise. Ward said Marrow has watched plenty of his film and even came up to Gahanna Lincoln to watch him throw earlier this spring. The opportunity to potentially play in the SEC is what quickly stood out to Ward.
Kentucky was the first school to offer him, but more will surely be on the way. Ward has already taken visits to Indiana, West Virginia, and Bowling Green since the fall. Those three programs, including the likes of Tennessee, Pittsburgh, Charlotte, and Marshall, along with a few others, have all been in to see him throw this spring.
Ward told KSR he will "definitely" try to make it to Lexington this summer for one of the June camps.