4-star '23 CB Ja'Keem Jackson down to 6 schools; planning July decision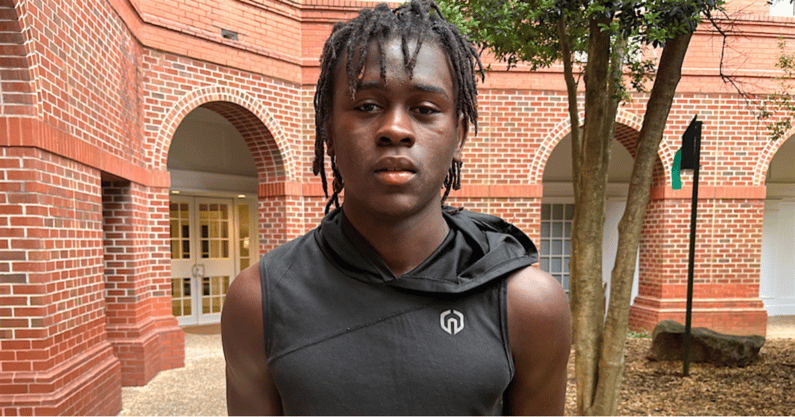 Kentucky has made the top six for four-star '23 cornerback Ja'Keem Jackson with a final decision coming next month.
On Wednesday afternoon, Jackson announced through social media that he is considering the likes of Alabama, Tennessee, Florida, Kentucky, Auburn, and Penn State. He also set a commitment date for July 28, where he will make his decision alongside his Osceola (FL) High School teammates Derrick Leblanc and John Walker.
Jackson received his offer from UK back in late January when he was still an unranked prospect, just his second from a Divison I program at the time. The first came a few weeks earlier from Iowa State. Fast forward five months later and the 6-foot-2, 185-pound defensive back is now considered the No. 245 overall rising senior in the country, according to the On3 Consensus.
"Kentucky was my second offer," Jackson told On3's Chad Simmons. "I have to always keep looking at them, and they've been recruiting me hard. Them offering me early means something, and I like Coach (Chris) Collins, too."
Jackson visited Kentucky for the first time in the middle of June. The only school among his top six that is yet to receive a visit is the Alabama Crimson Tide, however, a trip to Tuscaloosa is expected on July 25, just a few days before a potential decision. Jackson has taken official visits this month to Auburn (June 10), Penn State (June 17), and Tennessee (June 24).