4-Star Recruits set to visit Kroger Field for Season-Opener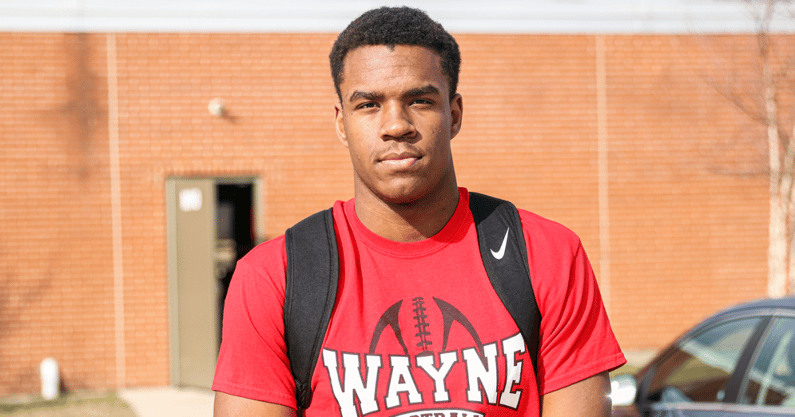 Kroger Field is opening its doors to a full capacity crowd for the first time since in 2019. It will also be the first time in two years that the Wildcats have hosted recruits on campus for a Kentucky football game. The guest list for the season-opener is star-studded, filled with 4-star recruits.
Aamil Wagner
One of the top offensive tackles in America, Aamil Wagner is expected to make the short drive from Dayton, Oh. to watch a game at his brother's old stomping ground. Former UK wide receiver Ahmad's younger brother, On3 ranks Aamil as the No. 110 player in America. 247 Sports is even more bullish on Wagner, coming in as the eighth-ranked offensive tackle and No. 73 player overall.
Wagner officially visited all five of his finalists — Kentucky, Maryland, Ohio State, Notre Dame and Penn State — over the summer. Once a prime target for Ohio State, the Buckeyes' are fading. Even though he's kept it quiet, Vince Marrow appears to have put the Wildcats in a prime position against Notre Dame as Wagner enters the homestretch of his recruitment.
Kiyaunta Goodwin
Wagner will be surrounded by other incredibly talented offensive linemen during his trip to Lexington. While many Kentucky fans fret over his potential official visits elsewhere, Kiyaunta Goodwin is beginning his fall in Lexington. The No. 17 ranked player in the On300 2022 rankings, you will easily recognize Goodwin when you see him at Kroger Field.
Grant Bingham
Another one of the Big Blue Wall's 4-star recruits is expected to be back in town to watch Kentucky take on ULM. Bingham's Johnson Central rolled Henry Clay 60-21 in week one. Following a Covid cancellation, they had another cancellation this Friday after the Bishop Sycamore fiasco unfolded this week.
Dane Key
While some fear that Liam Coen may not show all of his cards in week one, I have a feeling the Wildcats will show enough to impress Dane Key. The Frederick Douglass wide receiver is atop the Wildcats' recruiting big board. Kentucky has done everything right to this point. To keep the legacy recruit in Lexington, now Kentucky must show it has an offense that talented wide receivers want to play for.
Ty Bryant
The first commitment of Kentucky's 2023 recruiting class, the high school junior pledged his allegiance the day before the high school football season kicked off. The following night he had a Pick Six. The timing says it was meant to be for the Frederick Douglass defensive back and legacy recruit.
The Kentucky football recruiting guest list will be even larger next week. One person we know that will be on it is Dakota Patterson, another talented in-state recruit from the class of 2023. If you don't know the Corbin athlete yet, get to know him now.