5 Things You Need to Know About the Georgia Bulldogs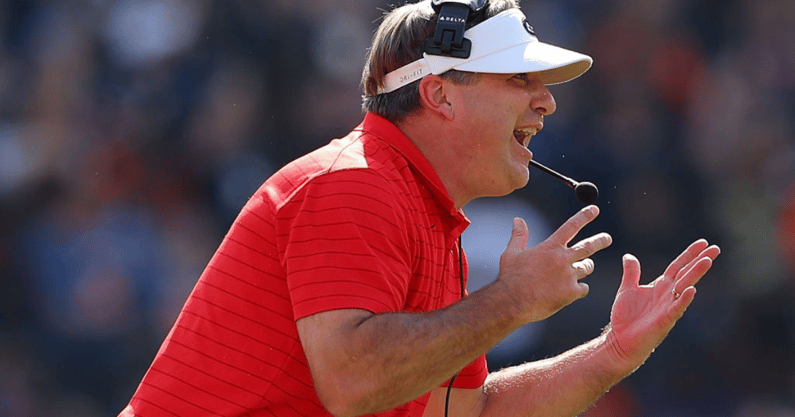 #1 Georgia Bulldogs (6-0) vs. #11 Kentucky Wildcats (6-0). Before the Saturday afternoon kickoff at Sanford Stadium all Kentucky fans just need to bask in the glory of that sentence for a little while longer. However, it is also game time and this team isn't in the mood for moral victories. A potential trip to the SEC Championship game and College Football Playoff are at stake. As wild as it may seem to long time Kentucky football fans, that is what is on the line when the ball gets kicked off at 3:30 p.m.
The Big Blue Nation has a little more swagger than normal entering the game in Athens. However, the Georgia Bulldogs are still the de facto best team in the country with an all-time great defense. There is no getting around the fact that this will be an uphill battle. The national media and the bookmakers out in Vegas have made sure to remind us of that. Luckily, none of that matters once someone gets hit. It is officially time for one of the biggest opportunities in the history of the Kentucky football program.
As always, make sure that you have read Adam Luckett's Scouting Report for a more in-depth look at the Dawgs scheme. Additionally, Freddie Maggard has provided his take on what Kentucky must do to beat #1 Georgia. Now, here are five things you need to know about the Georgia Bulldogs.
Dominant Dawgs Defense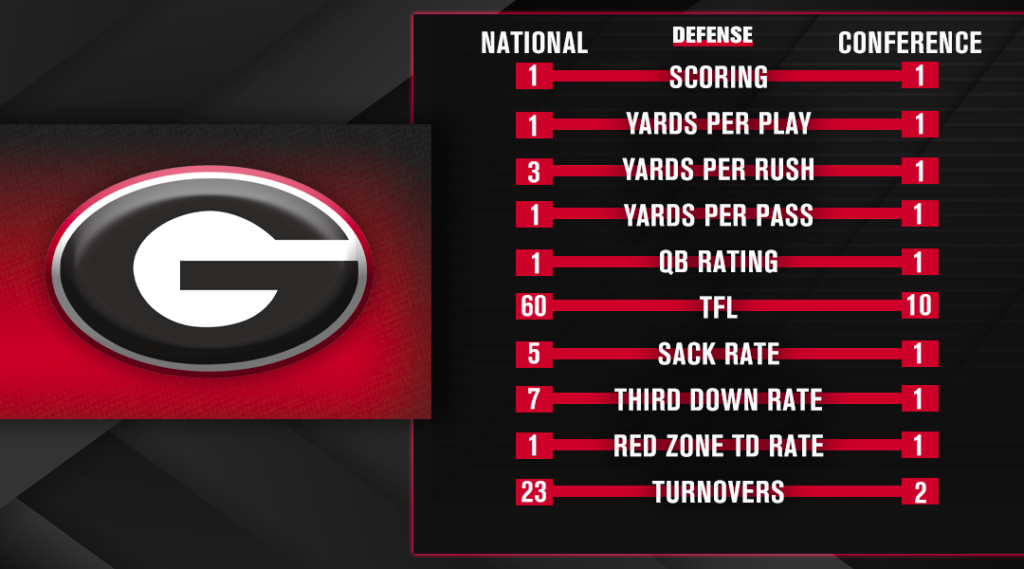 The Georgia Bulldogs have the best defense in college football. That is essentially non-debatable. Former five-star recruits and future NFL Draft picks litter that side of the ball. Overall, opposing teams are averaging just 203.5 yards per game. That is the best mark in the Southeastern Conference by 100 yards.
On the ground, where Kentucky generally has an advantage, the Dawgs allow just 2.2 yards per attempt and 66.5 yards per game. Opponents have scored only one rushing touchdown all season. Speaking of scoring on Kirby Smart's defense, Georgia has allowed just 33 points all season through six games.
This isn't just the best defense in college football. The Bulldogs have one of the most dominant defenses that we've seen in a long time. Kentucky will absolutely earn whatever they can get in terms of offensive production.
Georgia Offense Wants to Run the Ball
Much like Kentucky, the Dawgs are going to first and foremost establish the ground game. Georgia will use a running back by committee approach with four different ball carriers receiving touches. As a unit, they average just under 200 yards per game on the ground while Kentucky's defense is allowing just 111. Which side of the ball's strength wins out will be a crucial tipping point in this game.
Zamir White is the primary back and leads the Bulldogs with 71 carriers for 355 yards and six touchdowns. The trio of James Cook, Kendall Milton, and Kenny McIntosh have each found the end zone and combine for just over 100 yards per game rushing. The run game will be leaned on heavily between the hedges by both teams.
Stetson Bennett IV Behind Center
There were some rumblings earlier in the week that JT Daniels would make his return, but all signs point to Stetson Bennett IV once again getting the start at quarterback for the Bulldogs. The former Georgia walk-on has developed into a solid option with Daniels out. He doesn't throw the ball a ton because he simply doesn't have to. However, when called upon, he has been effective.
Bennett has a 69% completion percentage throwing for 746 yards and eight touchdowns to just a pair of interceptions. The Bulldogs are asking him to throw the ball just over 12 times per game so far this season, but has been effective running the ball as an added wrinkle. The redshirt senior is averaging 7.9 yards per carry when he takes off.
Stetson Bennett IV has been better than he probably gets credit for. However, Kentucky will still be best served by making him win the game. Putting Georgia in situation where they need to throw the ball 20+ times will go a long way for the 'Cats.
Ultra-Talented Front Seven
We've already mentioned it, but it deserves a reminder. This Georgia Bulldogs defense is absolutely full of blue chip recruits and NFL talent. There is just no getting away from it. That is especially true up front where this defensive unit produces havoc and puts opposing offenses on their heels.
Georgia has produced 109 quarterback hurries, 36 tackles for loss, and 22 sacks so far this season. The Big Blue Wall will be put to the ultimate test at Sanford Stadium. A few negative plays are bound to happen, but playing the line of scrimmage to as close to a draw as possible is a must for Kentucky to have a chance to win.
You can list off all of the names like future All-American Jordan Davis, Devonte Wyatt, Travon Walker, Jalen Carter, Adam Anderson, and Nolan Smith. However, regardless of who is in the game just know they are talented and they are coming after you. Raw talent tips the way of the Dawgs. That talent gap is closing though. We will find out by just how much on Saturday afternoon.
Georgia Secondary is Banged Up
There are very few, if any, holes to this 2021 Georgia Bulldogs football team. When one man goes down Kirby Smart just plugs in another five-star recruit. However, the secondary is getting very thin due to a run of injuries. This might be an area that the Wildcats can exploit.
Cornerbacks Ameer Speed and Tykee Smith have both been ruled out for the Dawgs. Smith is a West Virginia transfer that was an All-American in 2020. So, even with the talent that can replace him, that is still a big loss. Additionally, starting strong safety Christopher Smith's status is still to be decided after suffering a separated shoulder against Auburn.
There is still a potential All-American at the backline of the defense in free safety Lewis Cline. However, there also could be walk-ons playing in the Georgia secondary on Saturday afternoon. Will Levis absolutely must hit a couple of deep shots to give Kentucky a chance and take advantage of one small chink in the Bulldogs armor.