5 Things You Need to Know About the South Carolina Gamecocks, presented by UKFCU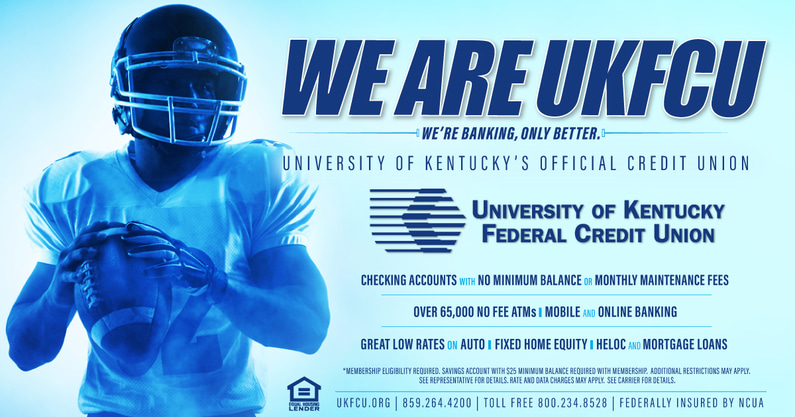 The University of Kentucky Federal Credit Union has been a proud partner of the Big Blue Nation for over 80 years! As a locally owned business, we are a proud supporter of the University of Kentucky Wildcats and all its fans. Whether you are a UK employee, student or fan, there's a place for you at UKFCU!* We are a full-service financial institution offering a wide array of products from checking and savings accounts, to credit cards and mortgages. And with your accounts you have access to mobile & online banking, Apple Pay and Google Pay, card controls and over 65,000 fee-free ATMs. All while typically offering better interest rates on deposits and loans, and having fewer fees on your accounts.
UKFCU has all the perks of a big bank, but we are local and right here at home.  So come on over and learn more about what UKFCU can offer you! Visit ukfcu.org to learn more. Go Big Blue!
*Membership eligibility required. Federally insured by NCUA.
---
Traveling to South Carolina is never easy. Williams-Brice Stadium will be rocking under the lights. Sandstorm and the cock-a-doodle-doo of the rooster will hit different for the first big SEC crowd in Columbia since 2019. That is what the Kentucky Wildcats will face on Saturday night at 7:00 p.m. Eastern Time.
The 'Cats already have an important Southeastern Conference victory under their belt this season after taking down Missouri 35-28 at Kroger Field in week two. Adding a road win to the resume would be huge heading into the three week stretch of Florida, LSU, and at Georgia.
For Kentucky to be victorious it will take better effort and execution than we saw last week against Chattanooga. UK escaped with a 28-23 win, but it was not pretty. However, as Coach Stoops always said, we will not apologize for winning and that mentality will ring true Saturday night in Columbia. Whether it is ugly or pretty, the Wildcats need to leave South Carolina 4-0.
As always, be sure to check out Adam Luckett's Scouting Report for a more in-depth look at the Gamecocks. Also, Freddie Maggard has his take on what Kentucky must do to defeat South Carolina. Nick Roush has outlined three keys to a Kentucky victory as well. Now, let's dive in to five things you need to know about the South Carolina Gamecocks.
Running Back Kevin Harris is Ready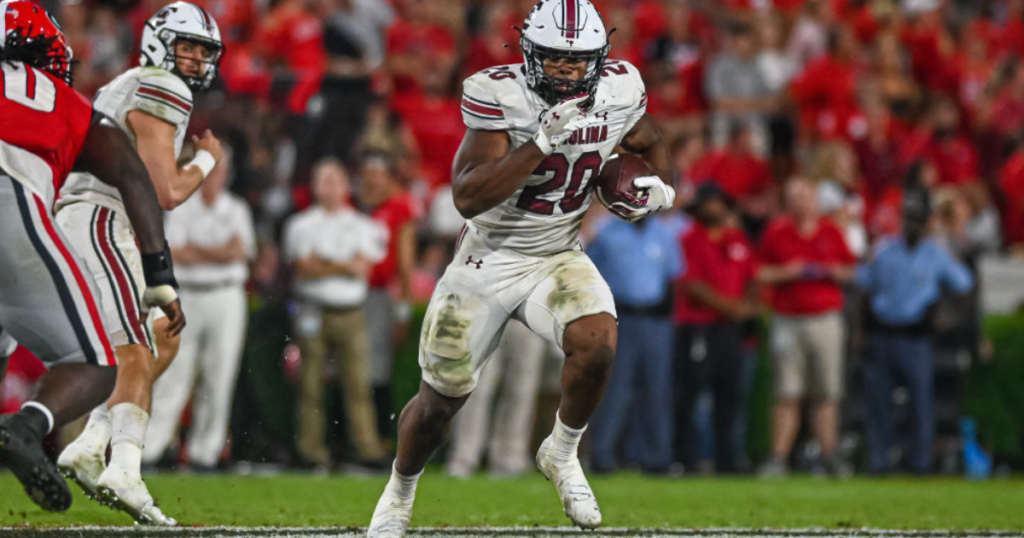 After undergoing a back procedure in the offseason that led to him missing much of fall camp, All-SEC running back Kevin Harris is ready to return to his status as one of the nation's best rushers. The Gamecocks' rushing attack hasn't been effective through three games this season. However, Harris just returned to bell cow status against Georgia which boasts one of the country's best defenses.
Harris had 11 rushes of 25 yards or more last season. Despite losing 41-18 in Lexington, the First Team All-SEC selection took 21 carries for 213 and a score. Kentucky must be able to limit his explosive plays and create a little havoc to keep them behind the chains.
Inconsistency at Quarterback
The South Carolina Gamecocks received a lot of national publicity after naming former Graduate Assistant Zeb Noland as their starter prior to the season. The results were underwhelming, and Noland ended up exciting the Georgia game last weekend with an injury to his throwing hand. Enter Luke Doty.
Doty started two games a true freshman a season ago, including the season finale in Lexington against the 'Cats. Against Kentucky he completed just 8 of 25 passes and was picked off by Yusuf Corker. Inaccuracy has plagued the former Top-100 recruit as he completed just half of his 26 attempts against Georgia with a pick as well. Doty does possess the ability to keep plays alive and gain yardage with his legs which adds a little wrinkle to his game in the pocket.
Vertical Threat in Josh Vann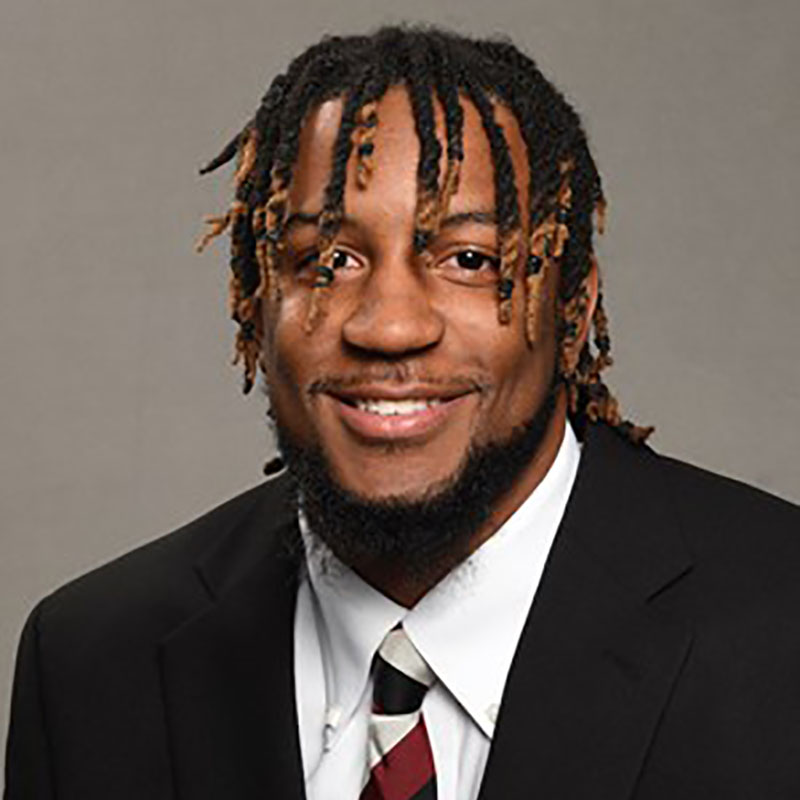 Luke Doty may not have the most accurate arm or have the most success to his name as a SEC quarterback. However, getting to throw deep balls to Josh Vann makes the job a little bit easier. The 5'11" pass catcher ranks fourth nationally with 28.2 yards per reception. Against Georgia, Vann caught just three balls but went for 128 yards and a touchdown. Kentucky must keep the big explosive plays from happening under the lights at Williams-Bryce.
Defense That Creates Havoc
It is time for the Big Blue Wall to step up. That isn't to say that they have been bad because that isn't true by any means. However, it also hasn't exactly been the dominant unit we would have expected through three games. Against South Carolina, they will face the best front seven so far this season.
The South Carolina Gamecocks have recorded eight quarterback sacks so far this year and that consistent pressure has helped lead to six interceptions as well. Will Levis will need to play his best game of the season. Stay upright while also taking care of the ball will be the name of the game.
Edge rusher Kingsley Enagbare leads the charge as a potential first round pick and All-SEC performer. He has 13 sacks and 19.5 tackles for loss to his name during his time at South Carolina. On the edges, Dare Rosenthal and Darrian Kinnard must win the battle against Enagbare.
Beamer Ball is Alive
Frank Beamer won a lot of games during his time at Virginia Tech by consistently having the best special teams unit. The phrase "Beamer Ball" became synonymous with their program and that has lived on with his son Shane Beamer now at South Carolina.
Kicker Parker White is one of the best in the Southeastern Conference and gives the Gamecocks the ability to get points on the board consistently through the kicking game. Punter Kai Kroeger is doing a great job of limiting the return game with hang time and well placed boots. In the return game, Juju McDowell has already shown highlight-worthy talent.
This has been an area of concern through three games for Kentucky. The 'Cats cannot afford a major miscue in the third phase. That is especially true when going up against Beamer Ball.