KSR Today: 6 Awesome Things You Forgot About Until You Had Kids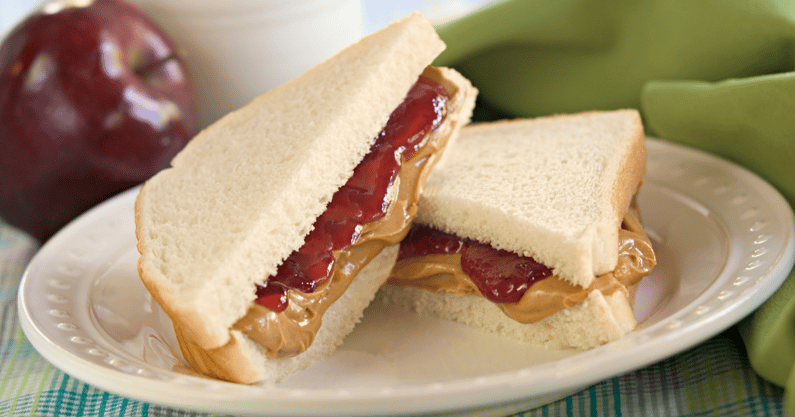 There's been a lot of hot gas boiling around the Big Blue Nation over the last week. Anybody around Kentucky up for a pallet cleanse? Allow me to share with you a few awesome things I've rediscovered from my toddler this summer.
Bubbles

— They rock. Blowing bubbles is overrated though. Popping them — awesome. Catching them with the bubble wand? Even better. Bubble machines? Man, I spoil my kid.

Popsicles

— Specifically the Flav-o-Ice freeze pops. The frozen juice in a plastic tube is so simple, yet so perfect. Shout out to Kroger for creating a tasty coconut flavor in their variety pack. The kids will always pick it last, leaving parents with a refreshing treat.

Disney movies

— Disney+ is much more convenient than the enormous rolodex of VHS tapes beneath a 30-inch Zenith. Hindsight tells me I grew up during the golden era of Disney cartoons. The run from Little Mermaid through Hercules was impeccable. No offense to Pixar, but the OG cartoons are the best. P.S. Too many people sleep on The Princess and the Frog.

PB&J

— Unless you're a college kid or somebody that stays balling on a budget, peanut butter and jelly sandwiches aren't a regular part of an adult's diet. I don't know who decided it's a kids' food, but someone needs to check their ears for a brain. PB&J's are outstanding.

Swinging on a Swing

— Even if it's not "super DUPER high, Dad!" a casual ride on a swing-set is unlike any other sensation an adult experiences on a regular bases. That rush through your belly during the brief moment of uncertainty produces endorphins 99.9% of the time. If you think you're too cool to go to a playground, take one of the big circular nets for a swing.

The Zoo

— Is a place that fascinates young and old, especially if you hit it at the right time. One morning I watched keepers feed a tiger. Have you ever seen a tiger standing on its hind legs? No wonder they horrified humans for millennia. Those things are terrifying, awe inspiring beasts. And if that isn't great enough, wait until you hear the sound of silence during a post-zoo nap. It doesn't get much better than that.
Cal vs. Stoops Flames Fly in National Media Spotlight
The Kentucky Kerfuffle, the Big Blue Beef, whatever you want to call the public spat between John Calipari, Mark Stoops and Mitch Barnhart, it's the biggest story in college athletics. Everybody's talking about it. At one point Monday afternoon I was on the phone with Holly Rowe on SiriusXM. That is only happening when the Wildcats are the talk of the town, whether it's for the right or wrong reasons.
Paul Finebaum delivered daggers toward Calipari. Bob Stoops tepidly weighed in, while Pat Forde actually summarized it succinctly, including one hilarious line about Mitch Barnhart.
"He's mastered the art of boring excellence since 2002, saying something noteworthy roughly once a decade." Before you get angry at Forde, read his whole SI column. It's well done. On the opposite end of the spectrum, the Cats were a talking point on Pardon My Take.
Sure, things look bad now, but have no fear. Harvey is here.
Kentucky Football is Back
Today the BBN will get a slight reprieve from the madness off the field to hear about what's actually happening at the Joe Craft Football Training Facility. Fall camp is rolling along this morning. Rich Scangarello and members of the UK offense will meet with the media around lunchtime to share what went wrong, and right, in the Wildcats' first preseason scrimmage. The defense stole the show Saturday. Adam Luckett and I discussed it on the latest edition of 11 Personnel.
Kentucky Football in the Top 25
Let's party like it's 1978. The Kentucky football team will open the season ranked No. 20 in the AP Poll. Mark Stoops is in uncharted waters. Let's swim in them for another week or two before it's time for the Cats to get down to business. Here's every voter's selection; one picked the Cats' as high as No. 10.
Jack is Back from the Big Blue Bahamas
He spent a week embedded with the Kentucky basketball program. Now he's got a ton of stories to tell. You won't hear them all right away, but a good place to start is on Sources Say.
KSR is looking for New Interns
If you've ever wanted to take a swing at a life in sports media, the time is now. After five former interns found jobs in the profession in the last year, KSR is looking for a new crop of interns. Not only do we need writers, we need somebody who knows how to produce videos. Applications are being accepted through Sunday. Find all the information you need to know here.
As one of the original KSR interns from 10 years ago, it's safe to say it worked out well for me. One of the best decisions I ever made, if you've ever wanted to scratch that itch, go ahead and give it a whirl.
Subscribe to the KSR YouTube Channel
Our target goal is within reach. Looking for 10,000 YouTube subscribers, let's make today the day. Please, do us a favor and smash that subscribe button. A couple clicks will go a long way. We appreciate it in advance.
Decoldest NIL Deal
Shortly after arriving on Nebraska's campus to catch passes, Decoldest Crawford signed a NIL deal with a Lincoln HVAC company and the first ad is everything you want and more from NIL.