A Guide To The KSR Debate By A Guy Who Hates Politics
Let me be very clear about something, KSR readers. I do not follow politics. Not at all. There are two things Drew Franklin doesn't do well: politics and Major League Baseball. I just don't have the time or the interest to keep up. Judge me as you please. I do not care. #TeamNF. That being said, I am very aware of the importance of the upcoming debate on Wednesday's show. Matt will have
all four candidates from the Republican governor race in studio
for the first ever Kentucky Sports Radio Republican Gubernatorial LIVE On-Air Debate (that's a working title). That's a huge deal for the show and for the election. You're going to want to listen to it. But first, you need to know the candidates, and who better to educate you than me, the guy who knows absolutely nothing about any of them. So allow me to share what I dug up during my Kentucky Sports Radio Republican Gubernatorial Live On-Air Debate prep earlier today. Meet the men who are fighting for a shot at the throne...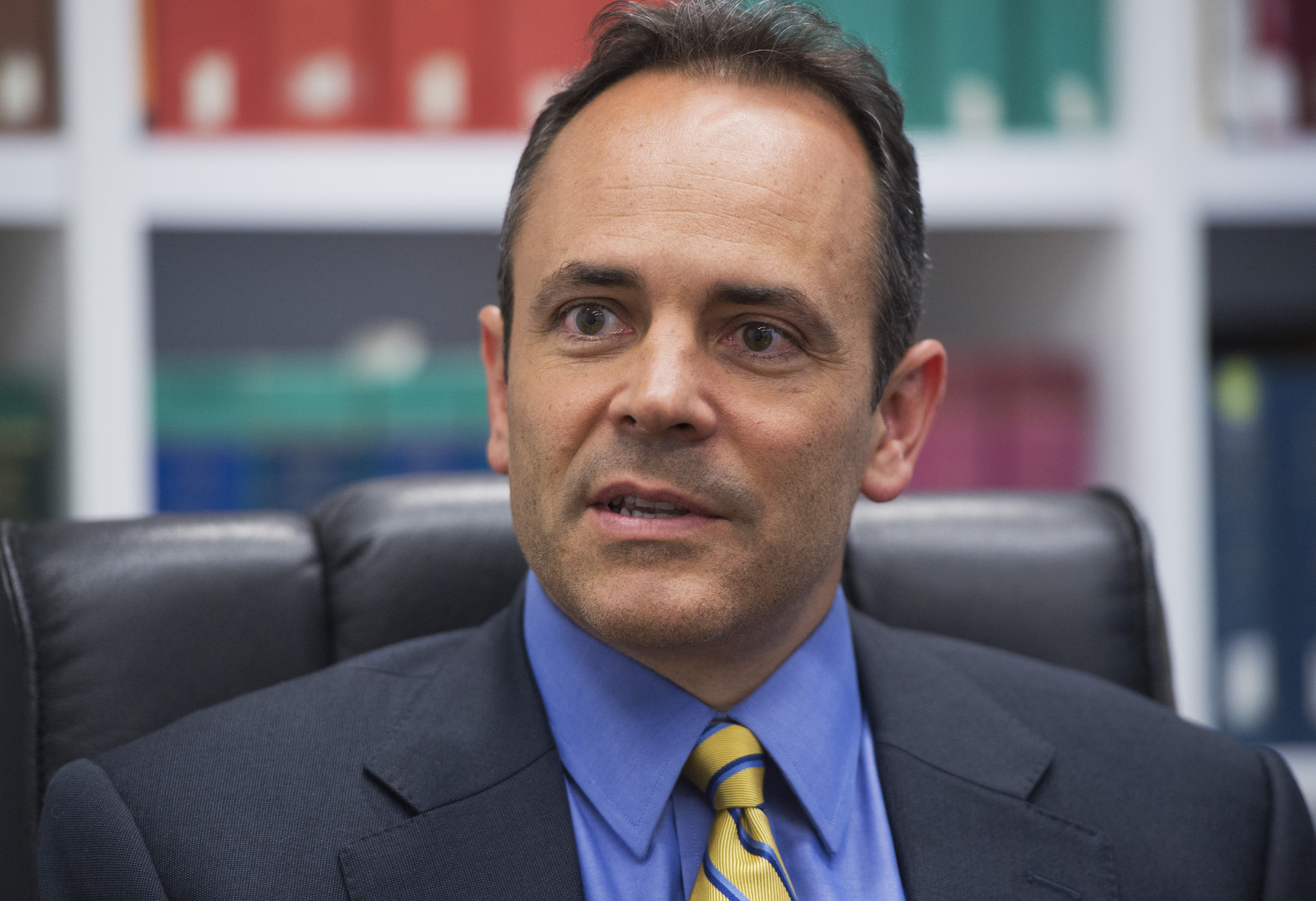 Matt Bevin
-- He grew up in a small farmhouse in Shelburne, New Hampshire. -- He served four years in the U.S. Army. -- He moved to Louisville in 1999 and started two investment companies: Integrity Asset Management and Veracity Funds. -- He has nine children. NINE. Four of his nine children were adopted from Ethiopia. The family uses a 12-passenger van called "Apollo 12" to get around and I bet it's full of old Happy Meal toys. -- He wasn't exactly truthful on his LinkedIn page. He included Massachusetts Institute of Technology in the Education section of his online resume, though he never attended MIT. School officials said the three-week seminar he attended had no affiliation with the the school. (Common mistake, though.) -- He likes to draw cartoons in his free time. -- He's a Tea Party guy. -- He is the President of a bell manufacturing company, a Bevin family business since 1832. The company's website sells a
Smiley Face Call Bell
for only $5.99. (Guess what my mom is getting for Mother's Day... A Smiley Face Call Bell.) -- He joined the race less than two hours before the deadline.  
James Comer
-- He is from Tompkinsville, Kentucky in Monroe County. Tompkinsville is also home to the Watermelon Festival,
Kentucky Living Magazine
's 2005 Best Hamburger In The State, the Monroe County Marble Club Super Dome and 2012 national champion marbler Paul Davis. -- He is the current Agriculture Commissioner of Kentucky, succeeding one Richie Farmer. -- He has not ordered state employees to build a basketball court in his backyard, to my knowledge. Nor has he used state resources to make Christmas baskets for his family or book expensive hotel stays at the state tournament. -- He is the youngest of the four candidates. -- He graduated from Western Kentucky with a bachelor's degree in agriculture. -- He's not loved in Clay County. (That's Richie Land.) -- He announced his run for governor at the annual Fancy Farm Picnic. And now I'm craving mutton.  

Hal Heiner
-- He is from Louisville and graduated from U of L. (Deduct two points.) -- He worked as a janitor, dishwasher and short-order cook in college. -- He lives on a corn and soybean farm. -- He's filthy rich, apparently. He dumped four million dollars of his money into his campaign. Man, that's really going to suck if he loses. -- He develops business parks, including a 300-acre industrial park in Louisville. Matt and I used to work for a TV show there. There is a really good Culver's nearby. -- He previously served as a Louisville metro councilman. --
He knows Tim Tebow
.  
Will T. Scott
-- He is from Pikeville. -- His great-grandfather was involved in some of the Hatfield-McCoy fights. -- At 67 years young, he is the oldest of the four candidates. -- He served in Vietnam and is a recipient of the Bronze Star Medal, given to members of the U.S. Armed Forces for acts of heroism, meritorious achievement, or meritorious service in a combat zone. -- He received his law degree from The U. -- He has been married four times; his fourth wife was Dea Riley, a former KSR podcast guest. -- He was the Republican nominee for Attorney General in 1995. -- He's been a prosecutor, public defender, circuit judge, trial lawyer, and Deputy Chief Justice of the Kentucky Supreme Court. -- He raises and trains his own bird dogs. -- He lives in a log cabin in Pike County.  
My thoughts on each candidate
: Matt Bevin: He's from New Hampshire and New Hampshire is next to Vermont and I hate Vermont, so I kind of hate New Hampshire by association. However, that's a hell of a deal on that bell and I like that his family can run 5-on-5 in the driveway without asking the entire neighborhood. He's cool by me. James Comer: I do not have one single opinion of Comer, not one good or bad thought. That's dangerous. Hal Heiner: I don't trust anyone from the University of Louisville. I'm sorry, Hal. Can't do it. Will T. Scott: The dude's old school and he's a man of the people. He seems like he doesn't mind getting his hands dirty; a bourbon-straight-from-the-bottle kind of guy. And he lives in a log cabin. I like to think he doesn't have electricity.   Give me Will T. Scott and his bird dogs.