A Ludicrous Idea: Not Tackling in Training Camp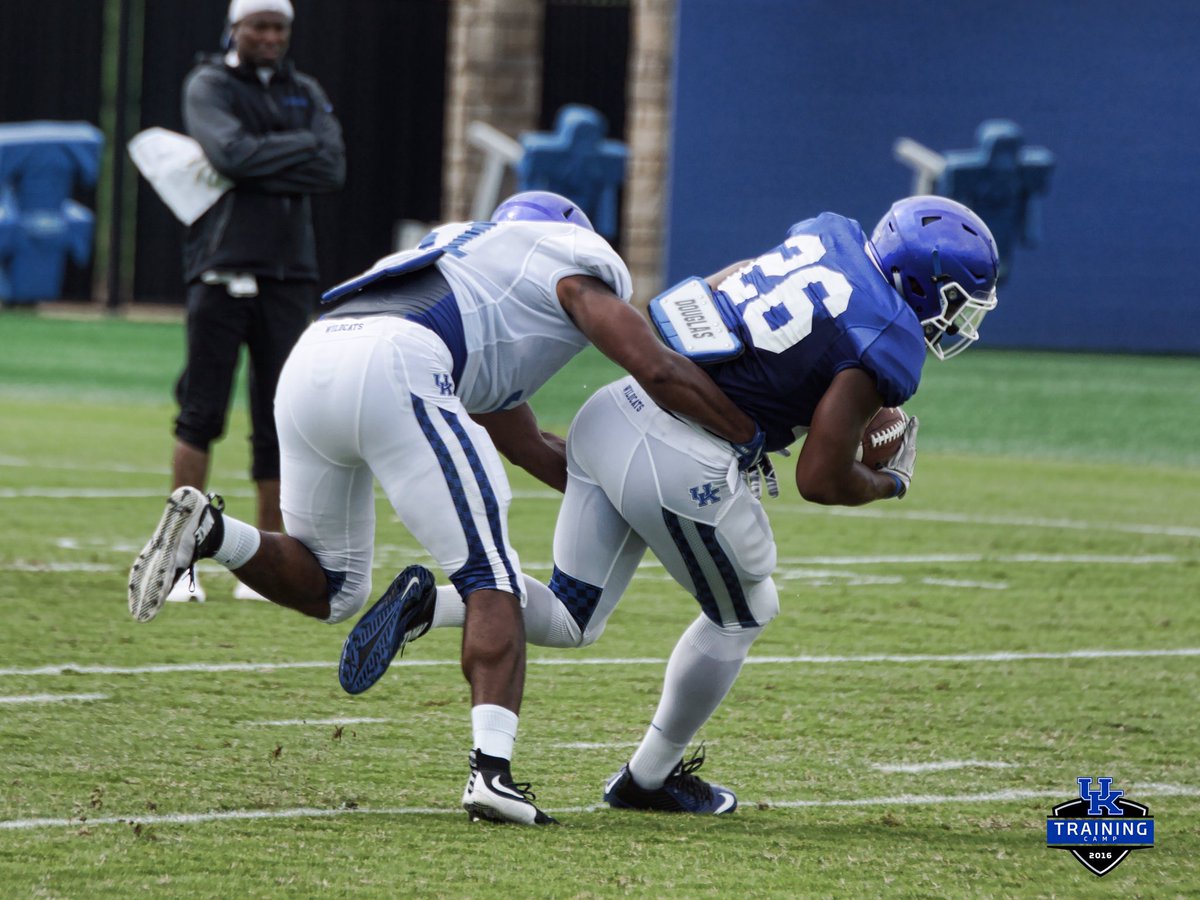 Your Kentucky Football Wildcats just began their first Saturday scrimmage of the season.  These scrimmages are often described as a "moving day" by the coaches.  How players react in live situations will determine movement on the depth chart more than any other practice of the preseason. But what if you never had a live scrimmage?  That's exactly what UCLA is doing before the 2016 season.  
Not only are they not scrimmaging, they aren't tackling
.  Here's what head coach Jim Mora had to say earlier this week
via CoachingSearch.com
.
"We'll do a move-the-ball period. We're not going to tackle," Mora said of the upcoming weekend. "We're not going to go to the ground. I'll be surprised if we tackle at all during this camp. We don't need to. It's dangerous, we're mature enough to get our work done in individuals, and we're having enough collisions. I don't think we'll have an all-out scrimmage. "I don't think many teams are doing that anymore. We're moving away from that with player safety, the concussion issue. These guys do so much work in the offseason, they're in such great shape, I just don't know if you need to do that anymore."
There are four essential fundamentals in the game of football: running, passing, catching and tackling.  To eliminate one of them from preseason practice is mind-boggling. I like that Mora is thinking about player safety.  His head's in the right place, but as someone who has watched Kentucky football teams miss tackles for more than a decade, this can't be productive. It's smart to stop tackling once the season begins.  There's no reason to risk injury at that point. But to say "I don't think many teams are doing that anymore," is silly.  They play five preseason games in the NFL.  Even the best players in the world need to work on the most basic defensive function in football. There's many things you can do to make football safer, but to ignore tackling in the preseason seems counterproductive.  Am I the only that thinks this is crazy?