A Plea to Resurrect the Thoroughblades
Last week, I was sitting in my favorite (okay, only) armchair at the end of a long day of nannying (I average three playgrounds a day during the summer. No big deal, but kind of a big deal), with my windows open enjoying the fresh night air.    
All of the sudden, a literal roar came over the city of Chicago and entered my apartment, accompanied by heavy footsteps as those in my apartment building ran up and down my hallway, whooping with glee.
I knew only one thing could have happened: the Chicago Blackhawks had won Game 7 against the hated Red Wings of Detroit in the Western Conference Semifinals.  
Quick recap:
Hawks were down in the seven-game series 3-1, came back to tie the series 3-3, were about to win Game 7 when the refs made a controversial call and rescinded a goal, and finally won in Golden Goal overtime. Sure, it wasn't the Stanley Cup Finals, but for Chicagoans, it was a huge momentum swing that has (thus far) carried into the Western Conference Finals against the LA Kings. Long story short, while I helped my fellow Blackhawks fans revel in the moment, I got to thinking:
whatever happened to the Kentucky Thoroughblades? 
Lexington residents of the late 1990s, prepare for a trip down memory lane. Or should I say, a "stick" down memory lane?  
(@JLockridge)
  I crack myself up.  
When the Kentucky Thoroughblades hit the ice at Rupp Arena for the first time in 1996, there's a 80% chance I was in the arena- assuming it was before 8 pm
(I was seven at the time). "Faster than Lightning on Ice," the Blades were a minor league hockey team affiliated with the San Jose Sharks, and the site of hundreds of birthday parties for elementary school students across Central Kentucky. Despite a losing record their first two seasons, attendance was high, averaging 7,741 fans per game during the 1997-1998 season. Unfortunately, as the Thoroughblades' success increased (they won their division in 2000 and 2001), the attendance ironically decreased, and the Blades were replaced in 2001 by the Lexington Men O'War, who lasted one season before leaving the ice forever.  
Zdeno Chara, in 1997 as a Thoroughblades Defenseman and now, as a member of the Boston Bruins- who are leading Pittsburgh in the Eastern Conference semifinals of the Stanley Cup.
  After experiencing the passion Chicagoans and Midwesterners in general have for hockey (if an NHL player isn't from Canada, he's probably from Minnesota), I'm embarking on a quest, driven mostly by the
lack of Thoroughblades vintage apparel on eBay:
Kentucky, we need the Thoroughblades back- and here's why:
Kentuckians know NOTHING about hockey. 
My biggest takeaway from talking to some of y'all on Twitter about the Thoroughblades: no one in Kentucky knows ANYTHING about hockey. I feel you, friends.
We live in a warm and sunny state with little opportunity to hose an ice rink in our backyards.
I was in the same boat a mere four months ago, before I went to my first Blackhawks game. As far as I was concerned, it was basically soccer on skates with forced time-outs for players every now and then. Trust me when I say there is more to the game than just fights and goals. I ask you to trust me, because I've still only been to that one game and I'm still fine-tuning my hockey knowledge. Bringing back the Thoroughblades will remedy some of that lack of knowledge.  
The atmosphere at a live hockey game is the best in professional sports. 
(Notice I said "professional" sports- I will always champion collegiate sports over professional) At hockey games, fans are up in an instant, singing along with their team's song whenever a goal is scored for the home team, booing lustily when an opponent commits a dirty foul,
craning for the best view of a fight on the ice,
and generally being the
enthusiastic, maybe even rabid, slightly beer-muscley fans that professional sports teams should enjoy.
When the men's basketball team isn't holding court, fans would enjoy the electric atmosphere that comes with the ice being revealed on the Rupp Arena floor.  
Speaking of atmosphere… 
Some of you might be thinking, "But Kristen, if I want to watch hockey, I'll just go see the UK Hockey Club. Those games get me hyphie!" Wilder Treadway, you make a good point.
The UK Hockey Club is (shockingly) ranks third at the university in spectator sports, behind only basketball and football
(which also shows that Lexingtonians would be receptive to another hockey team in town). But- one of the reasons for that high attendance number is the infamous midnight puck drop. An anomaly among college hockey clubs, the late start time gives college students plenty of time to get nice and loose before arriving at the off-campus rink ready to rumble.
The Thoroughblades, however, were known for their family-friendly atmosphere and promos that appealed to the kids.
Elementary school students participating in the "Book It!" program often got free tickets to games, and as my friend Elizabeth Ann Duncan recalls, "One time they gave away free Ice Breakers gum and Surge when we were leaving. It was like a 3rd world food drop. I've never seen so many middle schoolers losing their minds. Might as well have been giving out cash." Girls love Beyonce. Kids love Lucky the Thoroughblade mascot. Parents love happy kids. It's that simple.  
Free stuff. 
The second biggest takeaway from Twitter? Y'all remember the free stuff you got at Thoroughblades games. The loot ranged from the normal pucks, and t-shirts to the more random salad packets, a coupon blimp, and yo-yos (SO. NINETIES). We need more free stuff like that. Can a girl get a koozie, or maybe some cheap neon sunglasses?  
Thoroughbabes. 
For the fellas- these were the lovely ladies who slid around on the ice slinging t-shirts, with clever names such as "Baby Ice." Oh- and the chance that this poster could be reimagined: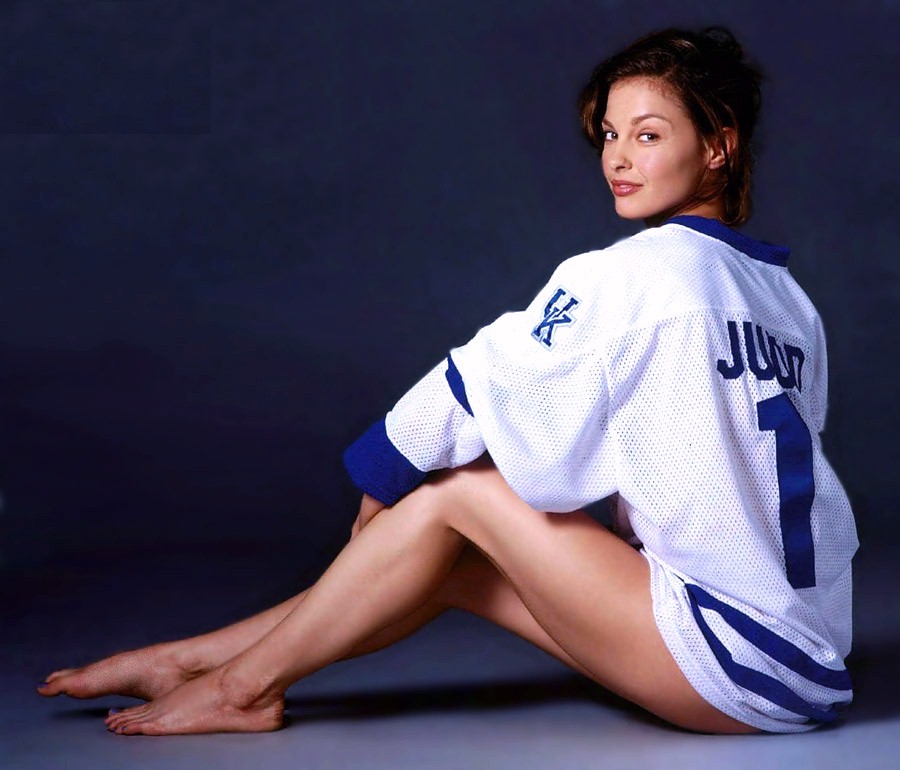 Rugged hockey dudes. 
For the ladies- ever felt that the men of Lexington are a little too Southern Proper for you? Does seeing a guy fight turn you on?
Enter the manliest men in sports, hockey players,
who come with more beard than teeth.  
For the love of God, give me something to do during the off-season. 
College basketball ends in early April. Baseball is too slow, and Kentucky fans don't have much incentive to watch the NBA playoffs unless a former Cat is playing. Hockey lasts through half the summer. Entertain me, men with sticks and helmets!  
And finally- I need to know how on earth a horse can skate. 
It keeps me awake at night. If the team comes back, maybe my questions will be answered.  
Got a favorite Thoroughblades memory? Reminisce in the comments section. @KristenGeilKSR