Adem Bona will announce college decision on Nov. 1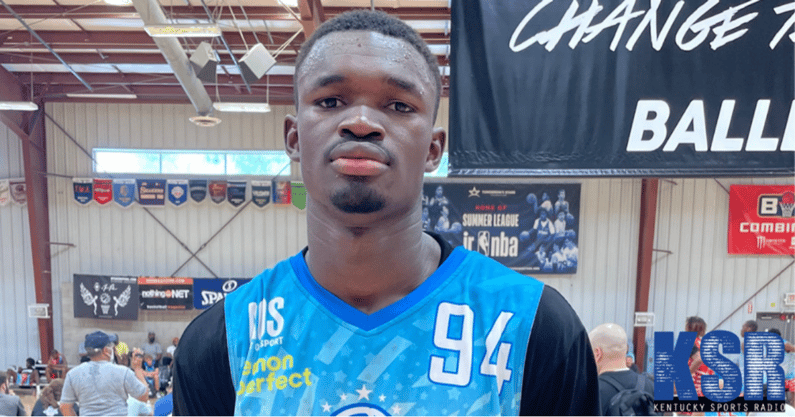 The Adem Bona saga will come to an end in just a few days' time. First reported by KSR's Jack Pilgrim, Bona will announce his college decision on Monday, Nov. 1. The top 15 prospect will decide between Kentucky and UCLA.
Bona is ranked by On3 as a high four-star recruit, the No. 13 overall prospect, and the third-best center in the class of 2022.
Kentucky head coach John Calipari paid an in-person visit to Bona on Monday, traveling to Napa, CA, to make one final pitch. Bona recently finished up a weekend visit with UCLA and also received an in-person visit from Bruin assistant coach Rod Palmer.
Recent buzz for Bona has him trending toward UCLA, but if you ask our own Jack Pilgrim, that might not exactly be the case.
"The latest on Adem Bona is that Kentucky feels like it still has a shot," Pilgrim said on Monday's episode of the Sources Say podcast. He later added that he still thinks it "55 (percent), 45; UCLA, Kentucky," but that it's still very much a close race.
We will finally know the answer on Monday.