Learn about KSR's advertising packages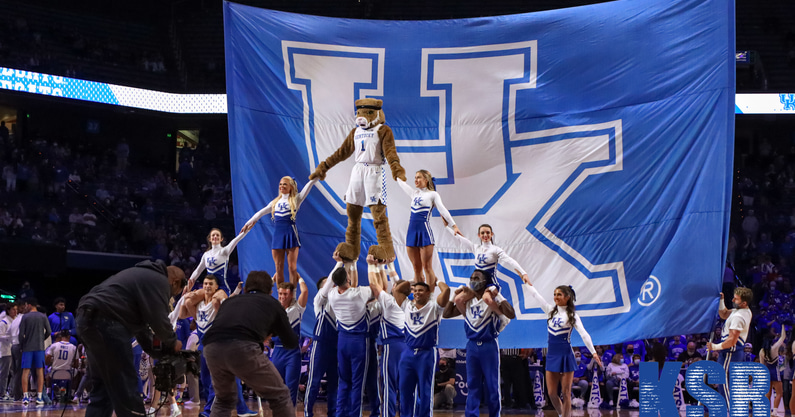 Interested in sponsorship opportunities with Kentucky Sports Radio-dot-com? You've come to the right spot! Make sure fans see your name right here on KSR.
We would love to discuss our fun and unique opportunities with you and answer any questions.
Come on board to be a title sponsor on our growing KSR podcast network. We have seen over one million downloads since August! KSR's basketball beat writer Jack Pilgrim hosts the popular Sources Say basketball and recruiting podcast. The show is ranked as the top college basketball podcast on the iTunes Charts.
We also feature many current and former Kentucky players as both hosts and guests. We've had Coach Mark Stoops and many members of the current team including star wide receiver Wan'Dale Robinson as guests on our Pin It Deep podcast.
While we can't guarantee Coach Stoops will show us how to make a cup of coffee on a future podcast episode, you can visualize your business logo on this video and any future video packages with KSR talent.
Be part of our game day packages with your name branded with the content produced by our talented writing team. We also offer game day takeovers where we can fill the site with your name and business information leading up to, during, and after the game. We would love to have you as part of our bowl coverage or as a sponsor during our trip to Las Vegas for the CBS Sports Classic.
With our variety of unique options you can find the areas that are the best fit for you and your business. Get your business on board for the remainder of the Kentucky football season and be part of tip-off for the 2021-22 basketball season. Join the fun today!
Please contact us at [email protected]. A member of our team looks forward to talking with you soon!