Alex Poythress Fan of the Day Wants the Monday Morning Wakeup
Good morning, friends, and welcome to the Monday after Derby, which is probably especially cruel for those of you who made the most of this weekend's festivities. Even though I wasn't in Louisville, I heard plenty of stories of former Cats making the rounds at Churchill Downs, including Alex Poythress, who stayed at my cousin's neighbor's house and pretty much made her son's week/month/year/life with this picture. Who cares about the Derby when you get your picture taken with Alex Poythress?? As we all slowly cope with reality, here's a rundown of what you can expect this week...
We continue to wait for Marques Bolden
Despite Bolden saying at the Ball is Life All-American Game that a decision was coming soon, we didn't hear a peep from his camp all week. The end of the spring signing period is May 18, but if he wants to, Bolden can push his decision past that deadline and not sign a letter of intent. Very little information is coming out of the Bolden camp, but if I had to guess, I'd say the delay is partially him seeing if Marcus Lee or Isaiah Briscoe intend to stay in the draft or his continued efforts to sell his parents on Kentucky. Speaking of the former...
The NBA Draft Combine starts Wednesday
Jamal Murray, Tyler Ulis, Skal Labissiere, and Marcus Lee will all head to Chicago later this week for the NBA Draft Combine, which is their best opportunity to showcase their skills and boost their draft stock. Lee especially needs a good showing since he seems determined to go to the league even if he's not drafted. Isaiah Briscoe was not invited to the Combine, but continues to work out for NBA teams, including the Clippers on Saturday. He and Lee have until May 25 to decide whether or not to return to school. Personally, I'm just excited to have an actual event to pass along news from later this week.
Randall Cobb's graduation from UK continues to make news
[caption id="" align="alignnone" width="1024"]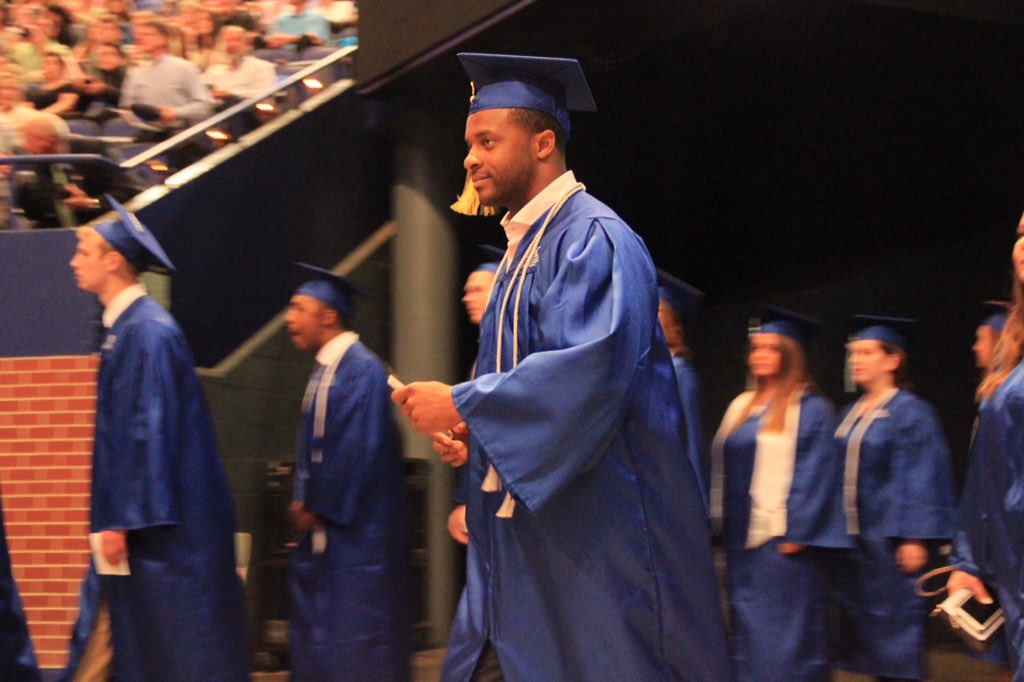 @UKStoopsTroops[/caption] Yesterday, Cobb graduated from UK, and, in a good indicator of how popular Cobb has become in the league, the story made several national news outlets. It also didn't hurt that Green Bay QB Aaron Rodgers was in the crowd to support his teammate: https://twitter.com/blairellan/status/729355001877909508?ref_src=twsrc%5Etfw https://twitter.com/AaronRodgers12/status/729382620174356480
"Captain America: Civil War" was okay
My husband and I went to see the latest chapter in the Avengers series yesterday and I left entertained, albeit not super impressed. I was a little disappointed with the plot, which felt like a shaky excuse to get the Avengers to fight one another; however, that fight was pretty awesome and ultimately worth it. I'm worried they're starting to run out of ideas for the Avengers group, although I did enjoy a few of the new additions (#nospoilers).
It's win or stay home for the Preds tonight
It doesn't get much better than the Predators' triple overtime win over the San Jose Sharks on Thursday night, but, unfortunately, they folded on the west coast, losing to the Sharks 5-1 Saturday. Game Six is tonight and the Preds have to win or they're out. Avery Williamson, we're going to need you back on the siren tonight to keep the mojo going:
What a @PredsNHL win. #Smashville was electric.This #Nashville 🔥will take @titans to playoffs. RT if you're with me? pic.twitter.com/QnHX5VKzKh

– Avery Williamson (@AWilliamson54) May 6, 2016
KSR starts in an hour
Get ready for story time with Uncle Matt and Ryan after a fun Derby weekend.