Alyssa Wray will sing the national anthem before Kentucky vs. Florida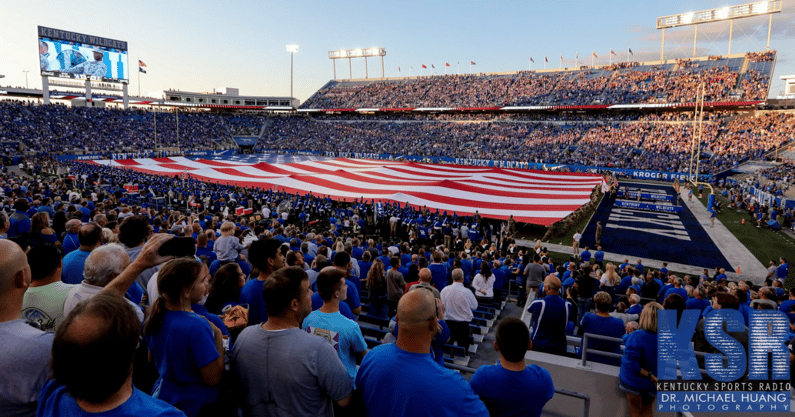 Saturday's game vs. Florida is huge; to kick things off, the Cats are bringing in one of the Commonwealth's biggest stars. Alyssa Wray, a Perryville native and top-ten finalist on American Idol, will sing the national anthem. She shared the news on her Facebook page last night.
Wray made it to the top eight of American Idol before being eliminated in May. Her audition was one of the most memorable of the season, nearly bringing judge Lionel Ritchie to tears.
Even though Wray didn't take home the title, she is using the opportunity as a stepping stone. The 19-year-old recently performed in New York City, Atlanta, Cincinnati, and her home state of Kentucky. She also just purchased her first apartment in New York City, a launching pad to pursue her dreams.
The atmosphere at Kroger Field Saturday will be electric; having Wray perform the anthem is the perfect way to get things rolling. Maybe fellow former American Idol contestant and Kentucky native Alex Miller can join her for a rendition of "My Old Kentucky Home"?