An Emphasis on Shooting will make Kentucky a Complete Team Next Season
Last offseason Coach Cal openly talked about how badly he wants to revitalize his offense. Once an offensive mastermind with the dribble drive, Cal's reputation took a bit of a hit last season with an atrocious offensive output for Kentucky.
Last season the Wildcats ranked 202nd in offensive efficiency, 193rd in points per game, and 216th in three-pointers attempted–something that absolutely had to change for a game that has grown into a shooter-friendly affair.
This offseason, Coach Calipari recognized that and got after it. At every camp stop, he has repeatedly told the new generation of hoopers "you don't have to be an athlete anymore to excel in this game. If you have the skill and can shoot, you will play."
I can't imagine that same mantra won't translate to the Rupp Arena floor next year, especially with the kind of roster Coach Cal went and built this off-season.
Attacking the transfer portal and picking up a late commitment this offseason, Coach Cal added:
-Kellan Grady, a guard who averaged 17 points a game and shot nearly 40% from behind the arc at Davidson last season.
-Kentucky native, C.J. Fredrick averaging over 45% from deep in his two seasons at Iowa.
-Sahvir Wheeler, an SEC vet who can penetrate and kick to space the floor. He also plans to shoot over 35% from deep this season, whether that comes to fruition or not it up to him.
-TyTy Washington, the highly touted freshman who has been shooting it exceptionally well from deep according to all the players at camp.
Then, of course, he still has Dontaie Allen. The Pendelton county native who should see much more playing time this offseason after he torched opponents from deep all season, and has the case for two of the Wildcats' best performances all season long.
Throw in the possibility of a Davion Mintz return?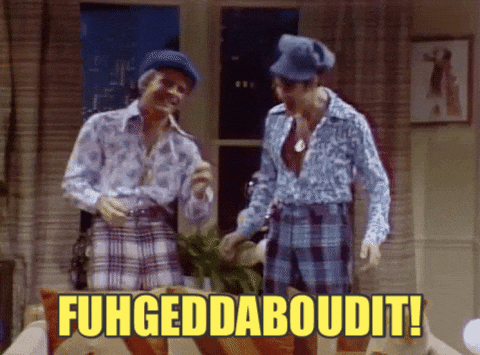 The Wildcats intend to space the floor and get more shots up, which is something that has been emphasized at nearly every stop.
"I just think we have a complete team," C.J. Fredrick said in his return to Covington Catholic earlier this week. "We've got athletes, we've got rebounders, shot blockers, shooters, playmakers, we got a little bit of everything." Fredrick recognizes the role he will play on this team, as well, adding "I would like to consider myself a very good shooter. It's something I've been working on since I was a kid. Still, room to get a lot better, especially with the way the game's expanding, you've got to be able to shoot a little deeper to stay on the floor. So I'm still working, hoping to become the best shooter I can be."
"Guys can really shoot the ball," Sophomore Lance Ware told reporters at their London stop on Wednesday. "It's just not just like make a shot, but like consistently shoot the ball. I see a lot of guys out there that just know how to play basketball. So, that's huge. If you know how to shoot the ball, but you don't know how to run an offense or don't understand the game, it's not effective. But I see guys who know how to play the game, can shoot, can score, can pass and that's what I'm excited about."
That will open up things for guys like Ware down low too. Ware added that the presence of shooting will open up driving lanes as well, potentially for a guard who can get to the rim when needed–something the Wildcats missed out on last year as well.
Who will that guard be, you may ask? Sahvir Wheeler.
At Kentucky's father/son camp, he told reporters that Kentucky's addition of prolific shooters will help his ability to get to the basket, even as an undersized guard.
"It's gonna make my game more exciting," Wheeler said. "It's gonna make our team a lot faster. Guys are gonna have to get to spots and guard from everywhere, from all over the court. And I think that's going to help me because me driving, me attacking, they're gonna have to honor those guys so that's more layup opportunities, more floater opportunities, more opportunities for the lob. And also with that, if I pitch it and they drive off the closeout now I'm in range shoot or I'm ready or I have my feet set."
Wheeler would add that he wants to be able to shoot as well, giving Kentucky potentially yet another shooting option.
"I'm working on my shooting as I have done all summer and I'm already seeing a lot of progress. So it's going to benefit me playing with guys who can really space the floor but its also going to benefit them because it's hard to deal with a guy like me coming downhill full speed at you where you have to decide if you want to stop me or give up a three to a 40-plus percent three-point shooter."
Literally every player who has talked to the media this offseason wants it to be known that this Kentucky team will space the floor, and if you have reservations after the prior season under John Calipari, don't. That's the beauty of the transfer portal, we know these guys will be able to shoot–it's been proven.
Kentucky may be late to the party, but expect a rejuvenated offense for the Wildcats next season. The 'Cats will be back.