Assault? Why Jiddou That?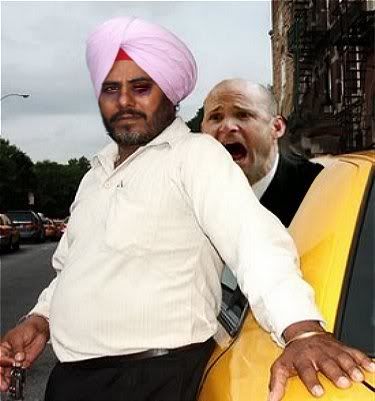 With Ole Miss in town tonight,
all eyes are on Lexington's public transportation systems and the safety of their employees
.  Nevermind the #4 and #25 ranked teams battling it out on the hardwood, our concern is with the off-court tenacity of Ole Miss head coach Andy Kennedy and his band of Rebels. Last season, while Ole Miss was in Cincinnati for a showdown with the Louisville Cardinals,
Andy Kennedy was arrested for assaulting a cab driver
.  Mohamed Moctar Ould Jiddou (most likely of Middle Eastern descent, but, who am I to assume?) claims that Coach Kennedy punched him in the left cheek after calling him "Osama" and "Saddam Huessein." Jiddou says that he refused to transport Kennedy and his staff after the coaches tried to squeeze five into the four passenger vehicle. According to Jiddou (a known seatbelt advocate), Kennedy grew angry at the refusal and this led to the opening of the can of whoop ass. Kennedy denied any physical altercation but plead guilty to disorderly conduct in the criminal trial last April.  He was sentenced to six months probation, a $100 fine, and 40 hours of community service. KSR has obtained an exclusive video of Kennedy's community service work: So, why did I bring up the year old cab driver incident?  It's really just a glorified joke about Andy Kennedy looking like the guy from Cash Cab. Go Cats.  Beat the Rebels.