Anthony Davis Donates $350,000 to Eastern Kentucky Flood Relief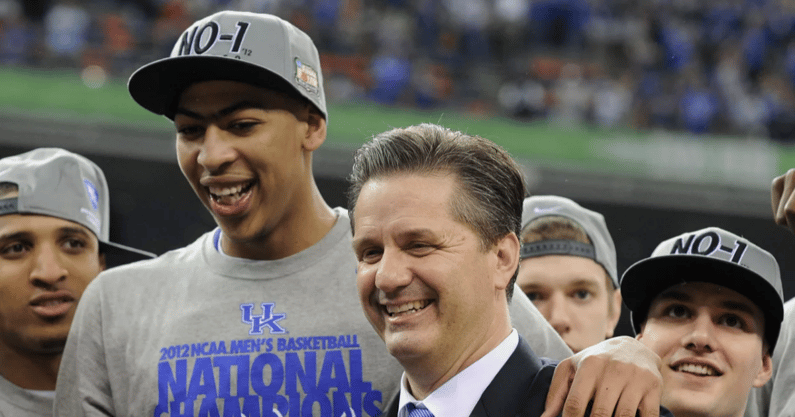 The greatest Wildcat basketball player to grace the Rupp Arena hardwood has not forgotten his Old Kentucky Home. Hours after the Kentucky Flood Relief Telethon concluded, John Calipari shared that Anthony Davis will donate $350,000 to recovery efforts in Eastern Kentucky.
"This is what makes you proud as a coach," Calipari Tweeted. "I didn't want to ask any of our former guys for help since six months ago they gave to the tornado victims in west Kentucky, but without my asking, Anthony Davis got in touch with me tonight.
"After watching all of the devastation and, knowing what our players did tonight – he has offered to give $350,000 to the Kentucky Flood Relief. That's servant leadership in action, that's staying connected to this program and this state. Love you, Ant."
With the help from the Los Angeles Lakers star and the Crafts' $1 million pledge, Calipari revealed this morning the Kentucky Flood Relief Telethon has raised just shy of $3 million for the American Red Across.
Now entering his 11th NBA season, Davis was destined for stardom as soon as he stepped foot in Lexington. In the 2011-12 season Anthony Davis led the Wildcats in points (14.2), rebounds (10.4) and set a new UK single-season blocked shots record with 186. The National Player of the Year was also tabbed Final Four Most Outstanding Player after leading the Wildcat to an eighth National Championship. In 2018 Davis was inducted into the UK Athletics Hall of Fame.
Even though Anthony Davis was only in the city of Lexington for one season, he's still a part of the Big Blue Nation. Time and time again throughout the John Calipari era, the Wildcats have rallied behind those in the state who are hurting. No matter how far removed from wearing a Kentucky jersey, Anthony Davis is still one of us.