Anthony Davis finishes fifth in NBA MVP voting
After only his third season in the league,
Anthony Davis finished fifth in the NBA MVP vote
. Stephen Curry won the award, followed by James Harden, LeBron James, Russell Westbrook, and Davis. Here's the vote total: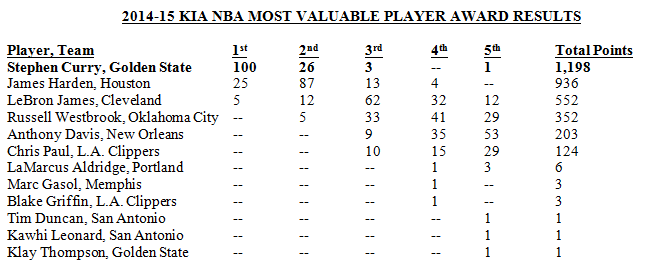 It's only a matter of time before Davis wins the award, but congrats to Steph. As a Davidson alum, it's a great day to be a Wildcat.