Antonio Reeves got one last NBA workout in before the deadline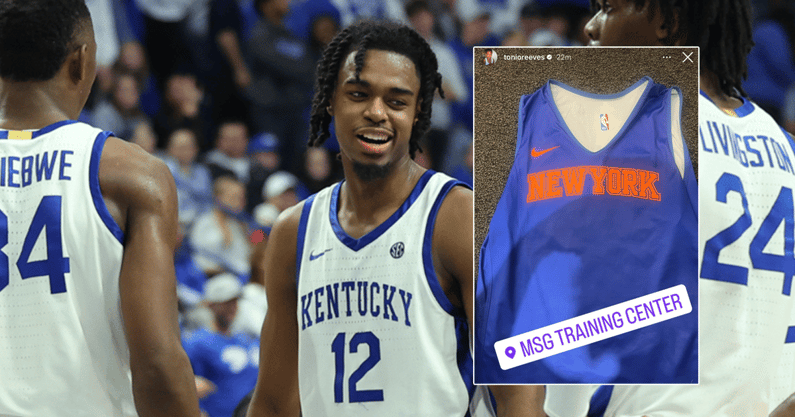 Former Kentucky guard Antonio Reeves has until 11:59 p.m. tonight to formally remove his name from the NBA Draft process to maintain college eligibility. The speculation is he will pull his name from professional conversations to return to the college ranks for another year (although he may return to the transfer portal, not the University of Kentucky).
But before Reeves announces his pro-vs.-college decision, he made time for one last pre-draft workout with an NBA franchise.
Today, Reeves is in New York for a private pre-draft workout with the Knicks. He shared a photo of his Knicks-branded gear on Instagram to share the news of his Wednesday location: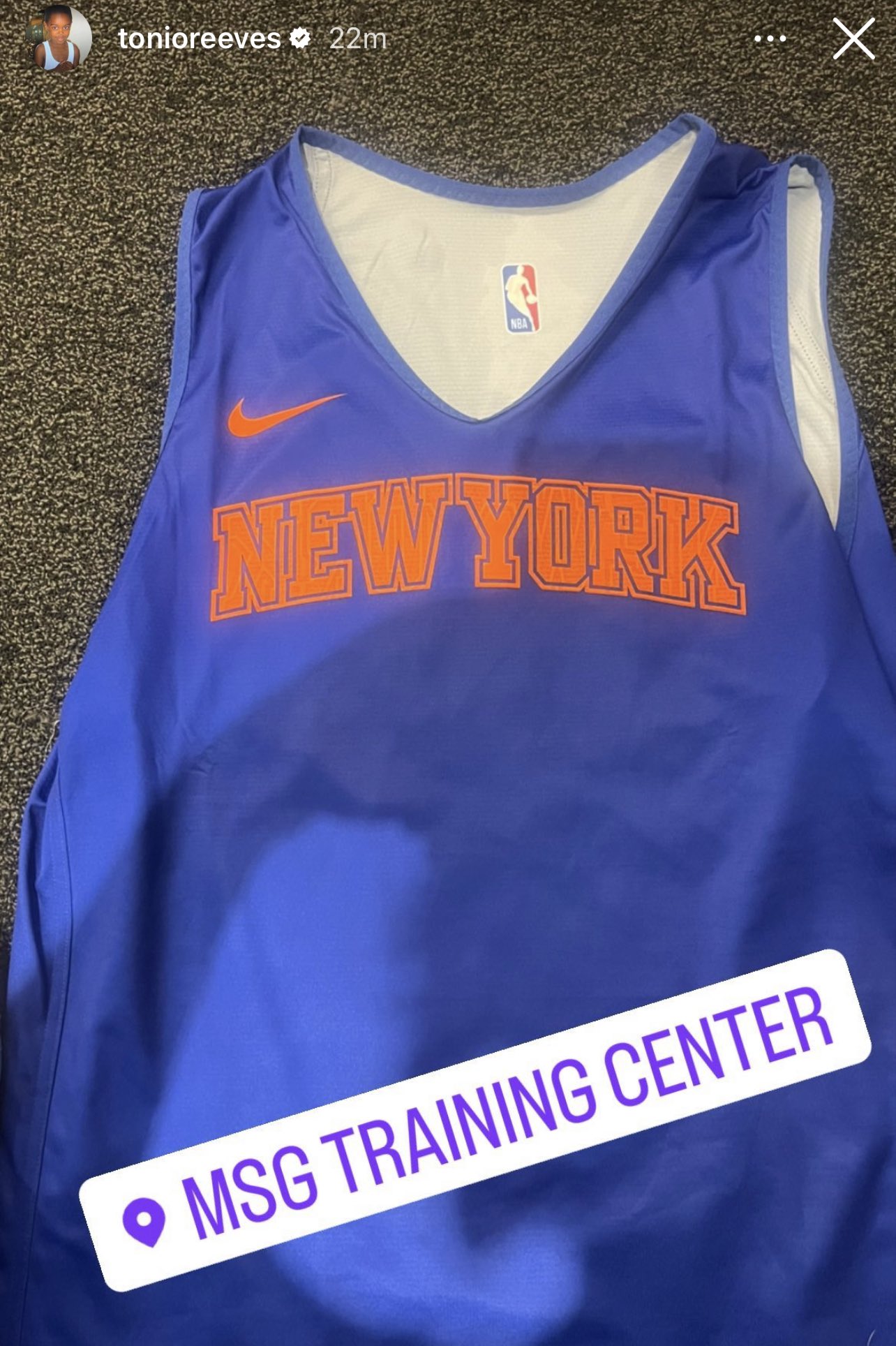 New York does not have a pick in this year's draft.
Oscar Tshiebwe to announce at 5 p.m.
While everyone awaits the three Kentucky players' decisions, we know at least one of them, Oscar Tshiebwe, has already decided and will not wait until the midnight deadline to announce his plans. Tshiebwe–who, like Reeves, had one last Wednesday workout in the NBA–told the media in Charlotte that he will announce at 5:00 p.m. today.
"It's going to be a good decision tonight," Tshiebwe told Rod Boone after Tshiebwe's Hornets workout.
Discuss This Article
Comments have moved.
Join the conversation and talk about this article and all things Kentucky Sports in the new KSR Message Board.
KSBoard