Archie Goodwin, Kyle Wiltjer headline former Wildcats at TBT 2022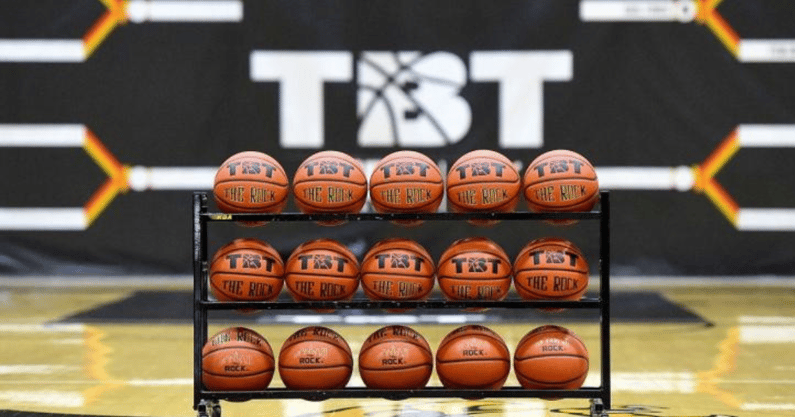 The entire 64-team bracket for this summer's showing of The Basketball Tournament was unveiled on Wednesday afternoon. In what will be the ninth straight year of the event, talented basketball players of all levels and ages will suit up for the single-elimination tournament, which begins on July 16 and runs until the championship on August 2.
The grand prize is a winner-takes-all $1 million jackpot. Each game finishes with the "Elam Ending", where one team must reach a target score in the fourth quarter to secure the win.
This year's field might be the most talent-filled in the event's history, too. Most notably, 6-foot-7 twin brothers Amen and Ausar Thompson, who are expected lottery picks in 2023, will play for Team Overtime. Former BYU star Jimmer Fredette will make his TBT return as well for The Money Team while plenty of former NBA players such as James Ennis, Omari Spellman, Kosta Koufos, Trevor Booker, and Zhaire Smith, among several others, will participate in the tournament.
The state of Kentucky will be well-represented, too. Only a pair of former Wildcats — Archie Goodwin (Team Challenge ALS) and Kyle Wiltjer (Boeheim's Army; 2021 TBT champions) — are set to take the floor, but a sizable group of former Western Kentucky Hilltoppers will also play for various teams. Some of the headliners include AJ Slaughter and Jeremy Evans, who have been TBT regulars over the years.
Former Eastern Kentucky wing Nick Mayo is also expected to play in the event again as is Lexington native Vee Sanford, who played his college ball at Georgetown and Dayton. Another Bluegrass native, Anthony Hickey of Hopkinsville, will play for the Stillwater Stars (Oklahoma State alums).
Goodwin's squad enters as the two-seed in the New Mexico region where they'll face seven-seed Once A Bronco (Boise State alums) on July 18 at 3:30 p.m. EST. Wiltjer and Boeheim's Army will tipoff their run as the one-seed in the Syracuse region against eight-seed India Rising. That game is scheduled for July 22 at 7:00 p.m. EST.
All contests will be broadcast live on ESPN. The quarterfinals and on will all be hosted in Dayton, OH.
While browsing through all 64 rosters looking for Kentucky connections, I found some additional interesting tidbits along the way.
For instance, there is a team by the name of "Friday Beers", which has been a member of the TBT since 2015 but changed its name this summer from Armored Athlete. Why, you might ask? Because the team has hooked up with the social media page "Friday Beers", for reasons I can only imagine revolve around dollar signs.
But regardless, this collaboration is made extra interesting by the addition of Rusty Featherstone to the roster, who some might know as the guy who drinks a case of beer and then rates it on the internet. He has nearly 300k followers on TikTok, and honestly, his page is pretty funny and quite tame. Rusty is just 5-foot-11 though and clearly enjoys himself an adult beverage, so I'm all in on watching him try to hoop against actual basketball players.
Along with Mr. Featherstone's talents, there will be a handful of relatives of current/former NBA players. For instance, Kerem Kanter, the younger brother of one-time Wildcat Enes Kanter, will play for Zip 'Em Up (Akron alums) while Mychel Thompson, the older brother of Golden State Warriors wing Klay Thompson, is on the L.A. Cheaters.
If you're looking for a team to cheer against, look no further than Peacock Nation, which mostly consists of former St. Peter's players. Doug Gottlieb is also — for some reason — the head coach of the Stillwater Stars. Easy target there.
The coolest aspect of this year's tournament though, in my opinion, is the Rucker Park region, where all the games from that group will play at the world-famous Greg Marius Court in New York City. This is the first time in the tournament's history that part of the event will be held outside. I imagine the crowds will be unbelievable.
TBT is one of my favorite events of the year, mainly because it's entertaining basketball to watch during the summer. These dudes are all battling for a share at $1 million. It gets competitive. Sprinkle in some Kentucky connections and I'll be all the way tuned in.