Hagans Highlights: Five Great Memories From His Freshman Year
Ashton Hagans made everyone's Tuesday when he announced he will be back at Kentucky for his sophomore season. Let's celebrate his return with five great memories from his freshman year as UK's point guard!  
1. That time he tied UK's single-game record for steals against UNC.
Hagans' breakout game came in Chicago in the CBS Sports Classic, when he put the clamps on UNC star point guard Coby White as Kentucky upset the ninth-ranked Tar Heels on the big stage. Hagans played the most minutes of his career at that point and matched the school's record for assists in a single game with eight.  
2. That time he wore L's Down shoes for the Louisville game.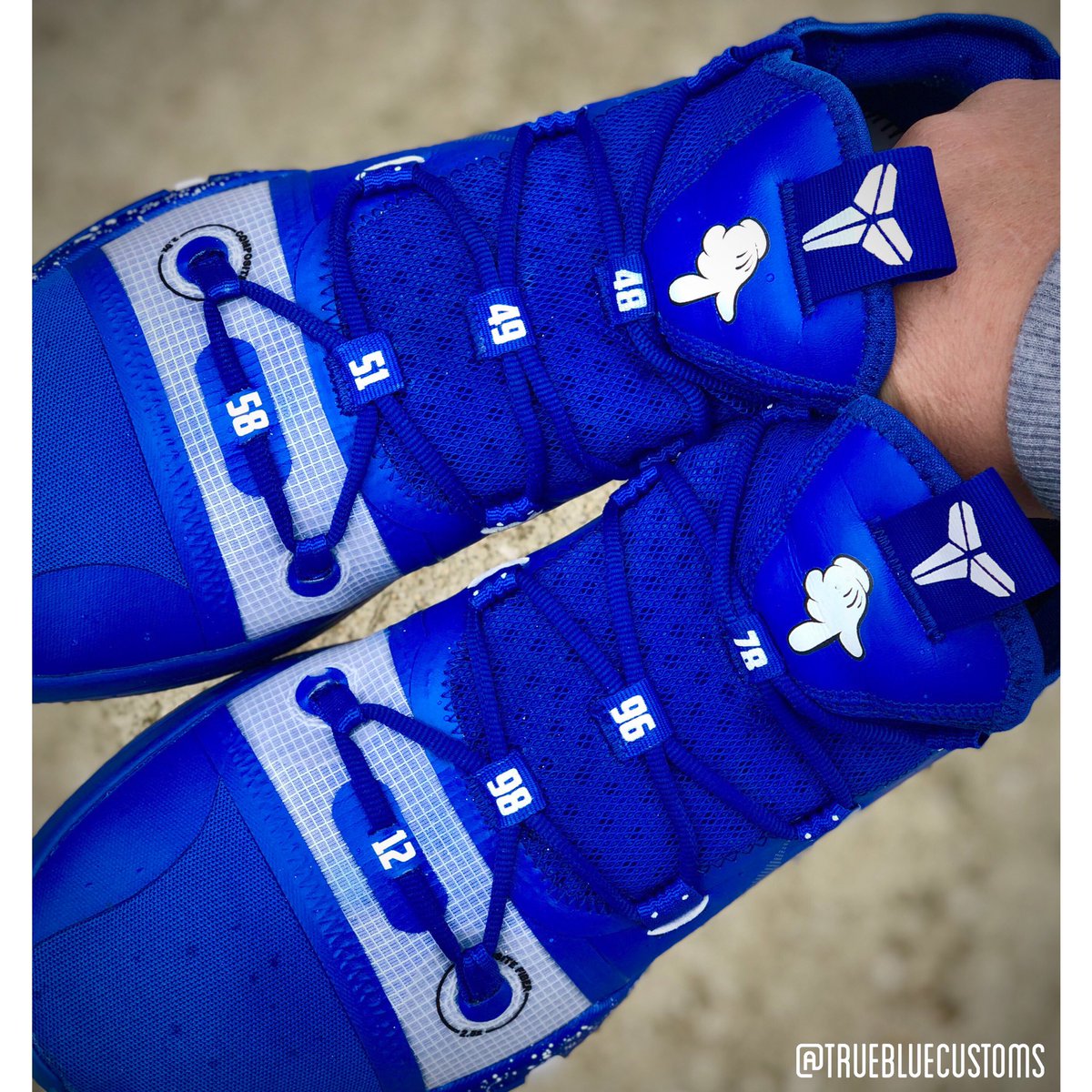 He also put his L down while dribbling out the clock at the end of the game, a 13-point win for UK in Louisville.  
3. That time he made Wofford's Storm Murphy take a seat.
[video width="1280" height="720" mp4="http://kentuckysportsradio.com/wp-content/uploads/2019/03/hagans.mp4"][/video] Hagans took Murphy's ankles in Kentucky's tournament win over Wofford.  
4. That time he, the "traitor," dominated Georgia in front of his friends and family.
The best game of Hagans' young career came down in Athens, where he and the Cats pounded Georgia, the school he had originally committed to prior to Kentucky. Hagans was greeted with taunts of "traitor" from the hometown crowd prior to the game, only to respond with a career-high 23 points, five rebounds, four assists and four steals in a 20-point UK victory. After the game, Hagans admitted he set out to "put on a show" in front of his friends and family, only an hour from his old high school, against a group of Bulldogs that were almost his college teammates.  
5. That time he was named Co-Defensive Player of the Year in the Southeastern Conference... as a freshman.
Hagans became the fifth Kentucky player to win the SEC's Defensive Player of the Year under John Calipari, joining Anthony Davis (2012), Nerlens Noel (2013), Willie Cauley-Stein (2015) and Tyler Ulis (2016). According to STATS, Hagans was the first major-conference freshman with three or more steals in seven or more straight games since some guy named Chris Paul did it in 10 straight games at Wake Forest in the 2003-04 season.
Here's to many more Ashton Hagans memories to come!