At The Half: Kentucky 10, South Carolina 0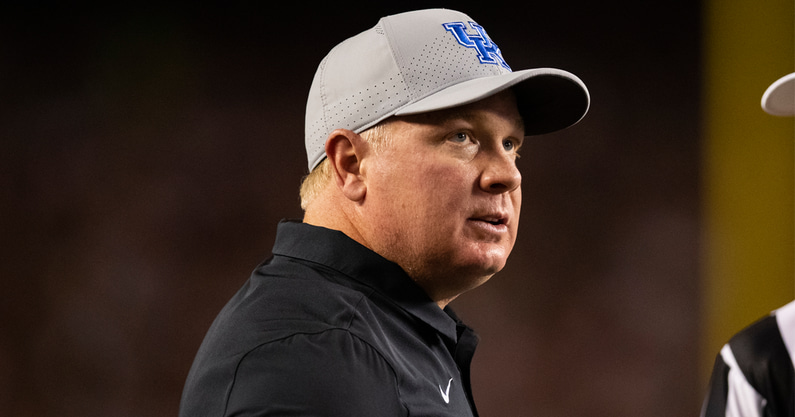 It hasn't been pretty but we can't complain about a 10-point lead at the half in Columbia for your University of Kentucky Wildcats.
Matt Ruffulo helped extend the early touchdown lead to 10 late in the second quarter with a 56-yard field goal to end the half. His three with Kavosiey Smoke's 15-yard touchdown run on the first drive gave Kentucky a two-possession lead in a game that has been otherwise ugly. The Cats are already down in the turnover column with Will Levis' fifth interception of the season.
Also ugly, this ESPN broadcast. Yikes.
More stats from the first half: