At The Half: Kentucky 14, Northern Illinois 14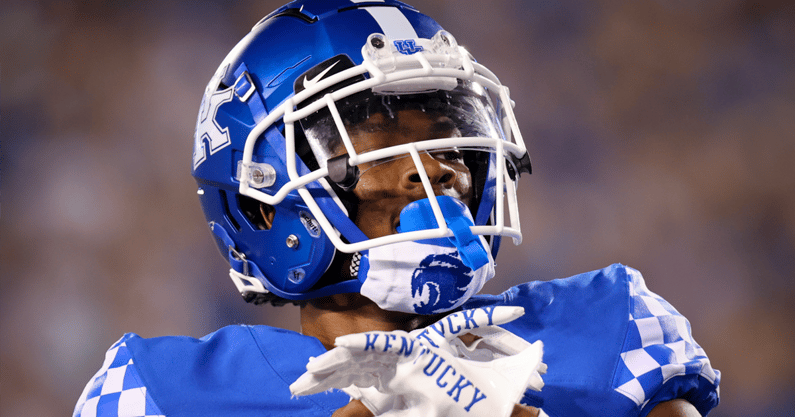 Through one extremely fast half in Lexington, your University of Kentucky Wildcats are tied with Northern Illinois, 14-14, in a game many fans were late to see thanks to ESPN's fumbling of the broadcast in the first quarter.
For those of you who didn't see the beginning, the Huskies struck first with an 11-play, 75-yard drive on the game's opening possession to go up 7-0 right away. It was the longest touchdown drive allowed by Kentucky so far this season and Ethan Hampton's two-yard pass on third down was the first throwing touchdown the Wildcats have allowed all year.
However, Kentucky was quick to respond with a 75-yard scoring drive on the Wildcats' first possession, followed by a go-ahead TD in the second quarter when Will Levis hit Tayvion Robinson for 69 yards and Robinson's first touchdown in Kentucky blue. The Virginia Tech transfer already has 92 yards on four grabs.
But just when it looked like Kentucky would take a touchdown lead into the locker room, Kavosiey Smoke fumbled the ball away to Northern Illinois, allowing one more opportunity for the Huskies to even the score, which they did in six plays to tie it up as the teams went their separate ways for intermission.
Read more of the first half numbers below.