At the Half: Kentucky Strikes Back, Trails Ole Miss 19-12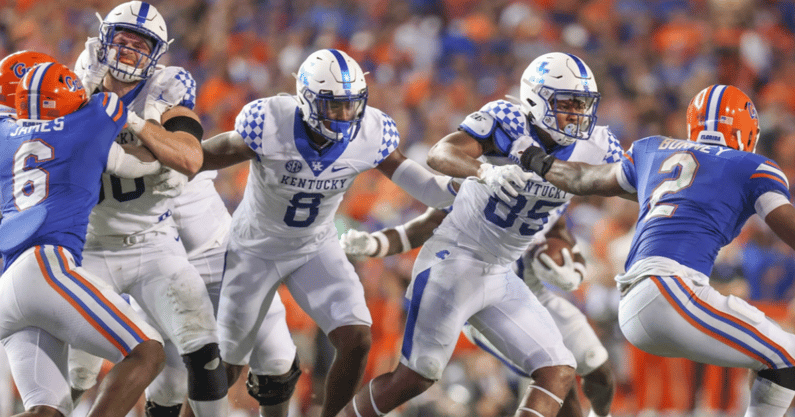 The game looked like it was getting out of hand, but a middle eight score and interception by Jacquez Jones at his old home stadium have the Cats within seven points, trailing 19-12. Kentucky gets the ball first to start the second half.
The Wildcats were down 14-0 when Barion Brown returned the ensuing kickoff back into the red zone, setting up a Chris Rodriguez touchdown. Aside from that outstanding return, special teams play has not been special. Matt Ruffolo missed a 39-yard field goal and bad snaps and holds caused Kentucky to miss both PATs, leaving five points off the board.
Will Levis took a gnarly hit that resulted in a safety and a dislocated middle finger, but the Kentucky quarterback is playing through the pain at Ole Miss.
Kentucky vs. Ole Miss First Half Stats